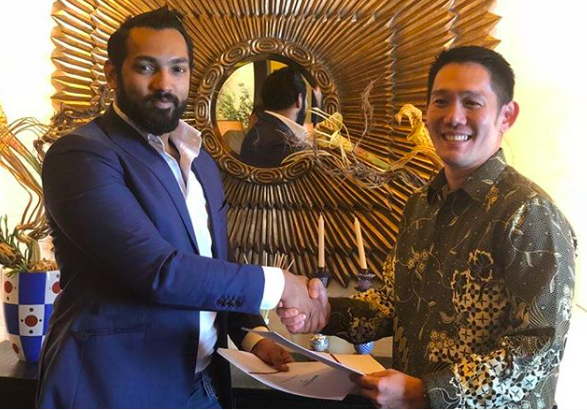 "Brave Combat Federation is not a competition with other promotions. #BraveCF is the name of the vision of His Highness Shaikh Khalid Bin Hamad Al Khalifa, and its focus is the fighters from every corner of the world and the beautiful sport of Mixed Martial Arts."
– Mohammed Shahid, CEO of KHK Sports and the President of Brave Combat Federation
Since launching on September 23, 2016, at Khalifa Sports City Arena in Bahrain, BRAVE has enjoyed meteoric growth. In addition to Bahrain, events have been held in Brazil, India, Jordan, Kazakhstan, Mexico, and United Arab Emirates. To date, no event has been held in South East Asia.
However, following a meeting between Shaikh Khalid and a delegation from the Republic of Indonesia, it was announced that BRAVE 12 will be held in Indonesia in May.The agreement to conduct the event was signed by Shahid, who posted the news on his social network.

Fans on Cyborg Nation will remember Cris Cyborg showing her support for this event by traveling from California to Abu Dhabi as a show of support and to participate as an ambassador of Women's MMA. The recent Brave Combat Federation event in Brazil featured top female fights.