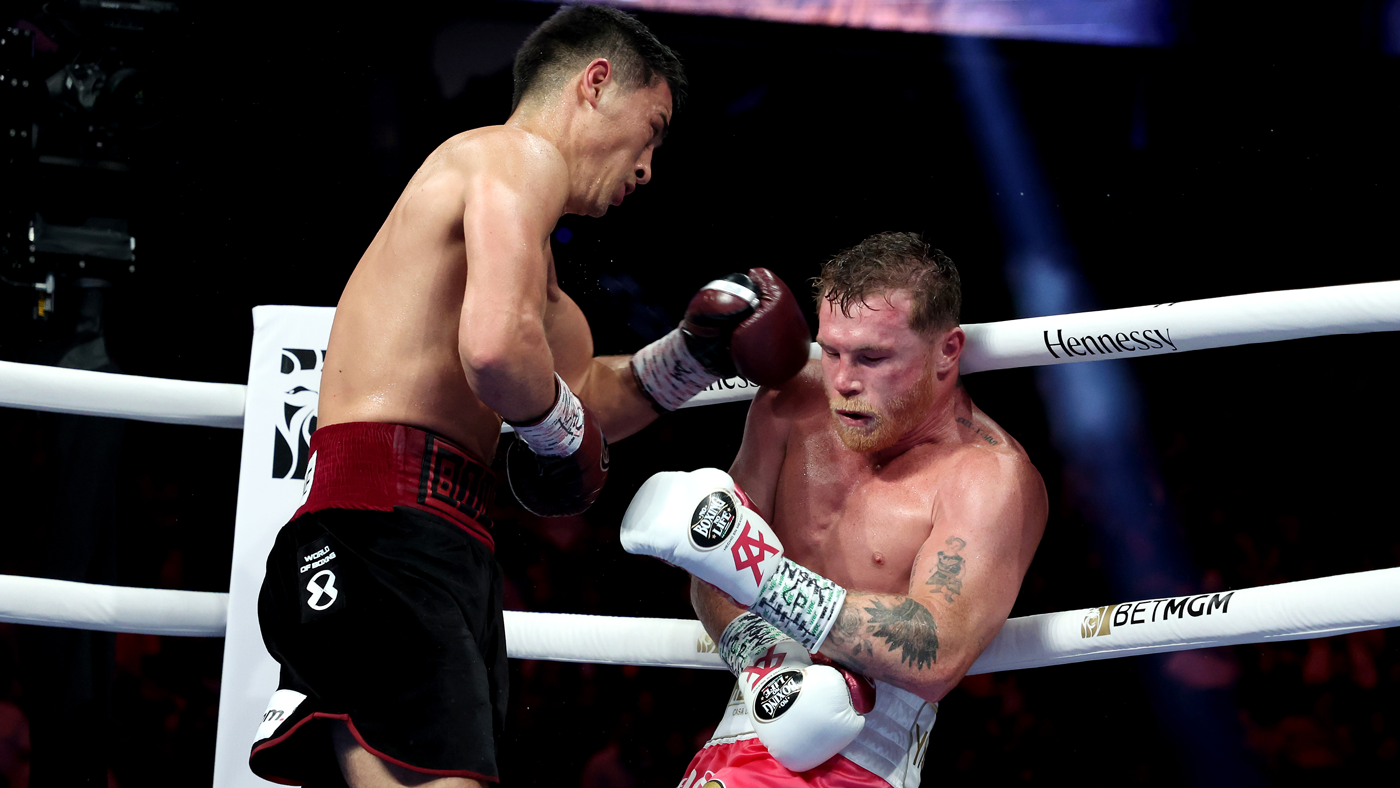 This fight was really interesting since they are both great fighters and both undefeated. Santos Saúl Álvarez Barragán, popularly known as Canelo Álvarez, is a Mexican professional boxer. He has won multiple world championships in four weight classes from light middleweight to light heavyweight, including unified titles in three of those weight classes and lineal titles in two. He has a record of 57-2-2 after losing by unanimous decision against Bivol. 

And his opponent Dmitry Yuryevich Bivol is a Kyrgyz-born Russian professional boxer who has held the WBA light-heavyweight title since 2017. As an amateur, he won a gold medal at the 2013 World Combat Games in the 81 kg weight category Bivol is a really great boxer with 19 wins and 11 of them being knockouts and no losses. In 2013 he won a gold medal at the World Combat Games in the 81kg weight class.

Another fight that just happened was the fight of Katie Taylor had a tough fight against Amanda Serrano and she is still undefeated. Katie has a record of 21-0 and 6 of those wins by knockout. If you don't know who the champ Taylor is, Katie Taylor is an Irish professional boxer and former footballer. She is a two-weight world champion and the current undisputed lightweight champion, having held the WBA title since 2017; the IBF title. And her opponent Amanda Serrano is a Puerto Rican professional boxer, MMA fighter, and professional wrestler. As a boxer, she is the unified featherweight world champion, having held the WBO title since 2019; the WBC title since February 2021; and the IBO title since March 2021. She is currently 33 years old and was born in Carolina, Puerto Rico.
Many really important people were in the fights like Jake Paul, Javon Wavon, Ryan Garcia, Claressa Shields and the Grandslam Champion Cris Cyborg who was there to support the fighters. And this weekend many people should also be in Vegas to watch this crazy match of Canelo vs. Bivol. Many people are betting on Canelo however many are saying that Bivol has some really hard punches as well.