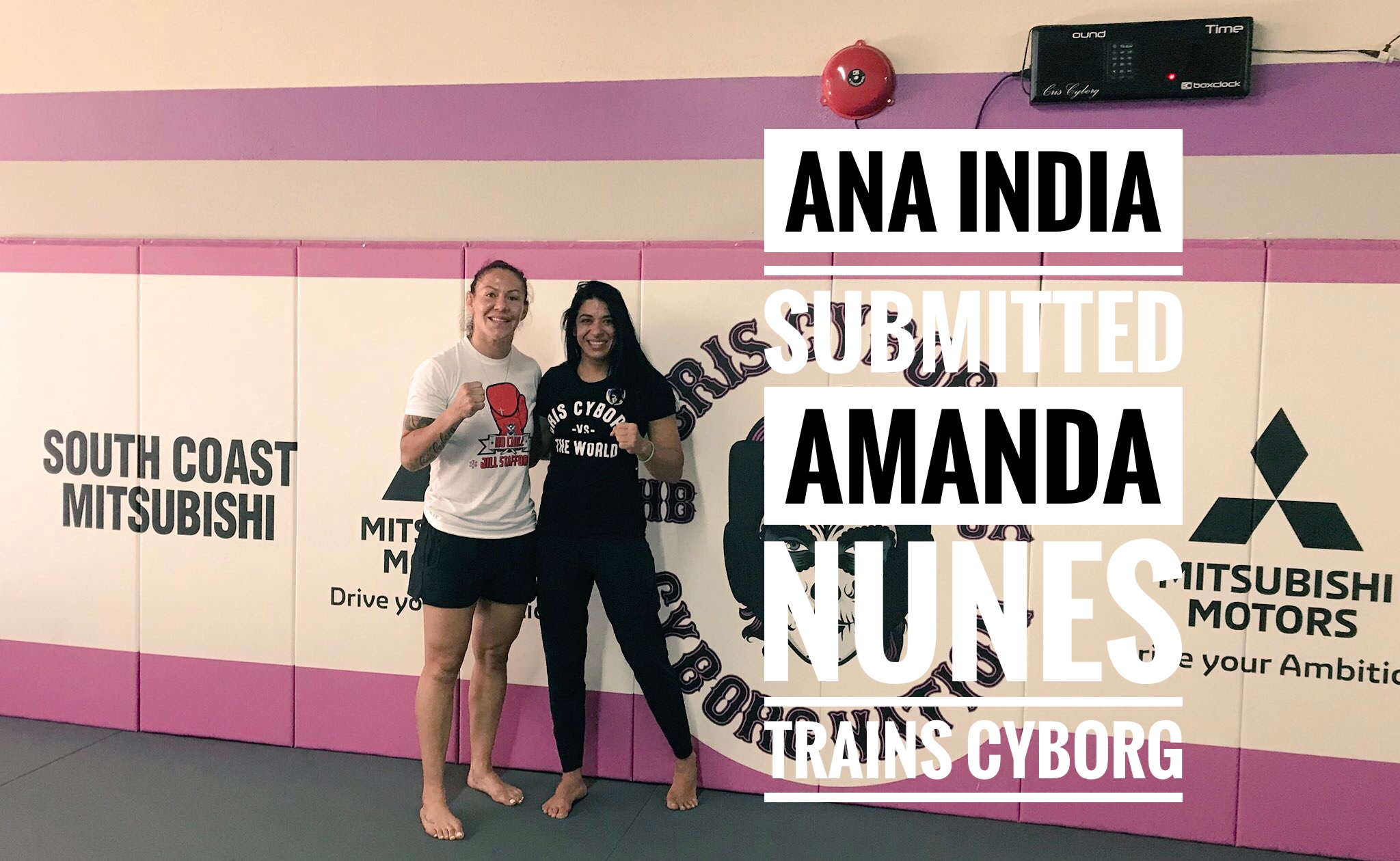 Cyborg has pulled out all of the stops for her UFC 232 training camp ahead of a fight against Amanda Nunes Dec. 29th.  Having already trained at CSA, home to Alexis Davis and Sara D'alelio (two girls who have beaten Nunes) with Coach K, Cyborg has brought in Ana India from Brazil to work Brazilian Jiu Jitsu strategies ahead of her Dec. 29th fight at the T-mobile arena.
In the 4 defeats Nunes has suffered in MMA, only 1 was been by way of submission finish and that was to BJJ Black Belt Ana India Marie in 2008.  Ana India is from Bahia Barreiras Brazil and a member of the Team Nogueira competition team. Besides a victory over Nunes, Ana India has fought WMMA pioneers like Carina Damm, Ediane Gomes, and Vanessa Porto accumulating a 5-5 professional MMA record.
Cyborg who has also spent time training with Valentina Shevchenko who has fought Amanda Nunes for 8 rounds, had this to say about her training time with Ana India, "It is nice to train with another Brazilian who has been inside the cage with Nunes, while I've had a chance to train with CSA and Valentina Shevchenko ahead of this fight, the fact that India is from the same place Nunes is from in Brazil gave me a lot of insight into her throught process coming into fight."
Fans of Cyborg Nation who have not purchased a Team Cyborg Uniform ahead of UFC 232 on Dec. 29th can now order them direct on the website anywhere in the world with our international shipping options.  To get your Team Uniform visit our online shop here!