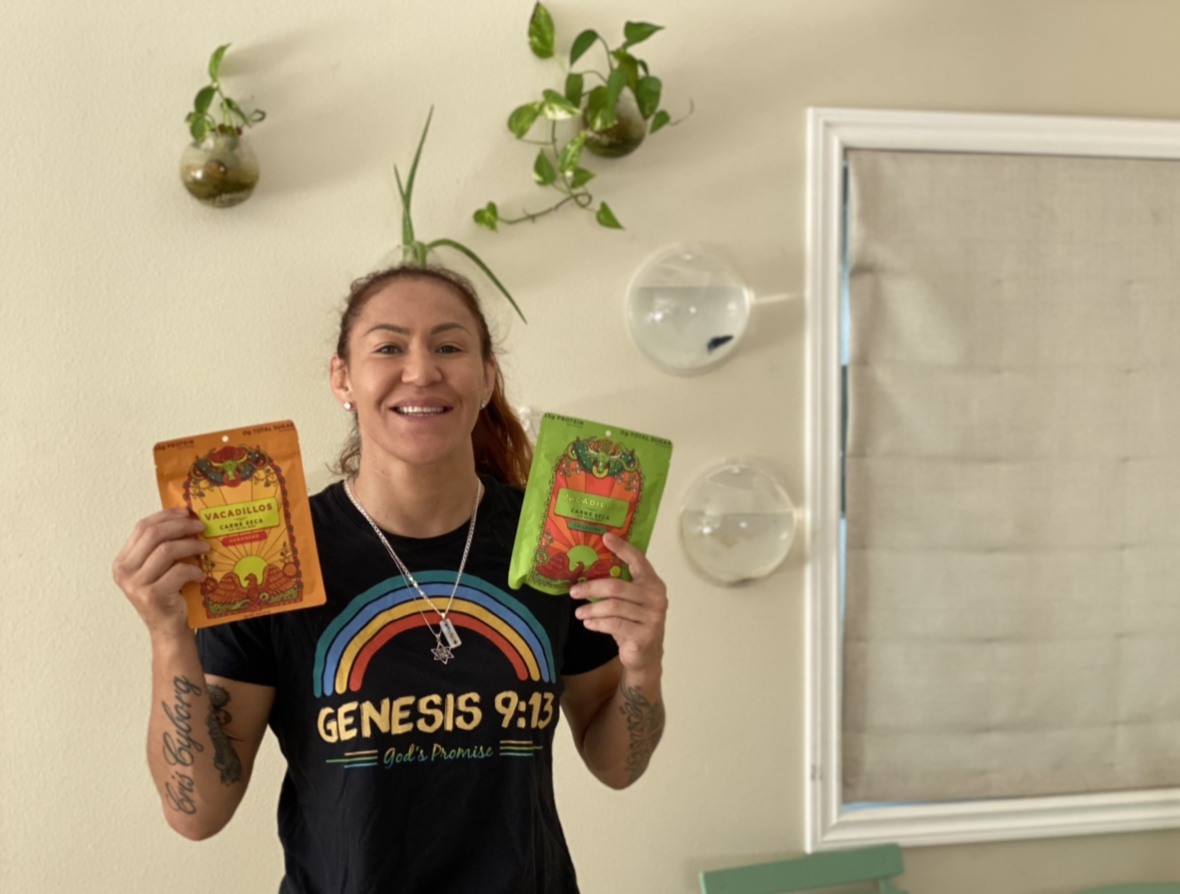 Okay, when my team first offered me 'Carne Seca' I wasn't exactly sure what they were wanting me to try, until I realized it was dry meat–or 'Beef Jerky' as many people commonly refer to it as.  Carne Seca is steak that is seasoned with various spices and flavors, including chiles and lime, and then air-dried and sliced into thin strips.  I was given the Chile Lime and the Habanero as product to try, and have to say I absolutely love the Chile Lime!  Even though the meat was only given a '2 chili' rating on the website, I find it just spicy enough.   With over 15 grams of protein and zero sugar, the first thing I noticed was how great of a health snack these Carne Seca packages are!
Now that I am in training camp for my next fight, I have been taking these small packages inside of my training back and enjoying a decision snack between my BJJ, Wrestling, Muay Thai, MMA, or Conditioning training sessions.  I love how easy the snack is to cary, and how they fit perfectly into my healthy diet while I'm trying to lose weight as I'm entering into another competition cycle. Priced at around 5$ per pack–and with 2 servings in each pack–you're looking at around $2.50 per serving, which is pretty affordable for a snack on the go, and works comfortably with most peoples budget.  The ziplock snack bag makes it easy to eat half the bag and store the rest for later as well. Order your Vacadillos Carne Seca here
My only suggestion would be looking at the possibility of adding an even less 'spicy' option than the Chile Lime.  As a person who does not each much spicy food, this was probably at the top of my tolerance for spiciness and still being able to enjoy the flavor.   I enjoyed the smokiness and how it had just a little bit of heat before the cool flavors helped calm down my taste buds!  Overall I would give this product a solid 9/10 and have enjoyed making it a protein option during my training camp instead of just having another liquid protein shake.