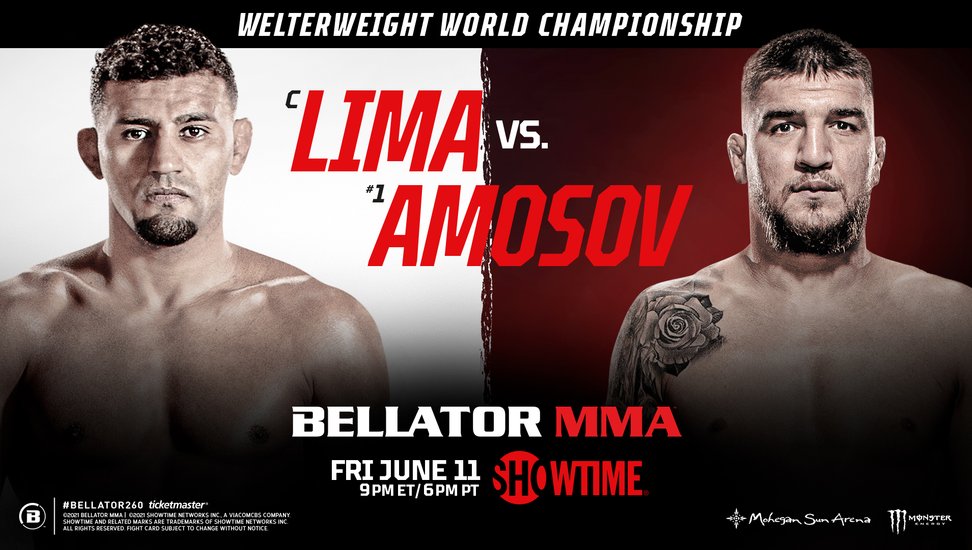 Bellator MMA returns with Friday Night Fight and Bellator 260 as the promotion puts forth one of the top to bottom heaviest stacked events of the year. Immediately following the undercard broadcast on CrisCyborg.Com fans can switch to the main card which will be shown live on Showtime, Showtime Sports.   Bellator MMA has become the leading mixed martial arts promotion with their broadcasts into Europe and South America reaching a global broadcast of more than 130 countries around the globe.
Starting the action tonight will be Alex Polizzi with a 7-1 record facing Fustabo Trujillo of Cuba who is currently #8 ranked LHW in the state of Florida.  Featherweight Amanda Bell ranked 16 in the world will look to return to action against Marina Mokhnatkina and Lucas Brennan will look to continue his undefeated 4-0 record at featherweight with a tough test in Matthew Skibicki.  Nick Newell will face #1 ranked Lightweight from Utah Bobby King and Tywan Claxton will look to face Justin Gonzales who is 11-0 in a featured Featherweight bout before the final preliminary fight features Demarques Jackson Vs Mark Lemminger.
In the main card, showing on Showtime fans will get to watch the return of Aaron Pico as the 7-3 featherweight faces top 10 ranked UK fighter Aiden Lee in a showcase bout.  In a battle of stars Paul Daley will look to face Jason Jackson in a bout that could decide the next in line for the Bellator MMA welterweight fight as Douglas Lima looks to defend his belt against the 25-0 Yaroslav Amosov.  If you haven't already, be sure to visit the Cris Cyborg premium membership page so you don't miss out on our next live Q&A with the champ.