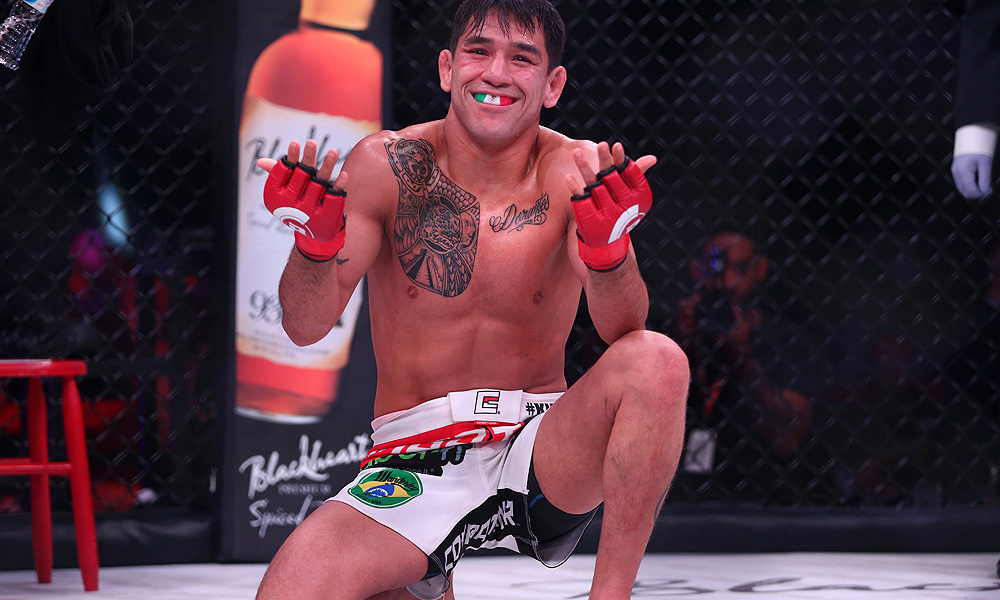 Bellator MMA Featherweight Grand Prix finalist Emmanuel Sanchez is only 30 years old but the Roufus sports prodigy has already shown he is one of the best 145lbs MMA fighters in the world establishing a 20-4 record and riding a 3 fight win streak since his 5 round loss to Patricio Freire in 2018.
Having been a member of the Bellator MMA family since 2014 and a veteran of over 15 fights within the organization Sanchez stamped his way into a rematch against Patricio Freire Pitbull and his chance to face AJ Mckee for the 1 million dollar Bellator MMA Grand Prix Championship by defeating Daniel Welchel in a rematch at Bellator 252 this past November.
Speaking to James Lynch on The Catch Up, Emanuel Sanchez was very vocal in his support of Bellator MMA saying that the promotion has continued to invest in him, giving him more opportunities and keeping him happy as an athlete.  Speaking to Lynch he gave his thoughts on a possible move to the UFC, saying that the other promotion does a good job of promoting a couple of athletes, but that many are left without proper exposure…and pay.  Sanchez who has several teammates in the UFC, and a few who have recently transitioned to Bellator MMA as free agents was vocal with his opportunities saying Bellator should start being called the D league as their athletes are making DOLLARS, before saying the acronym for U.F.C. stands for "united for Conor" or "U Fight Cheap" before explaining that the best athletes in Bellator MMA can compete with any of the top athletes in any promotion around the world including the UFC.