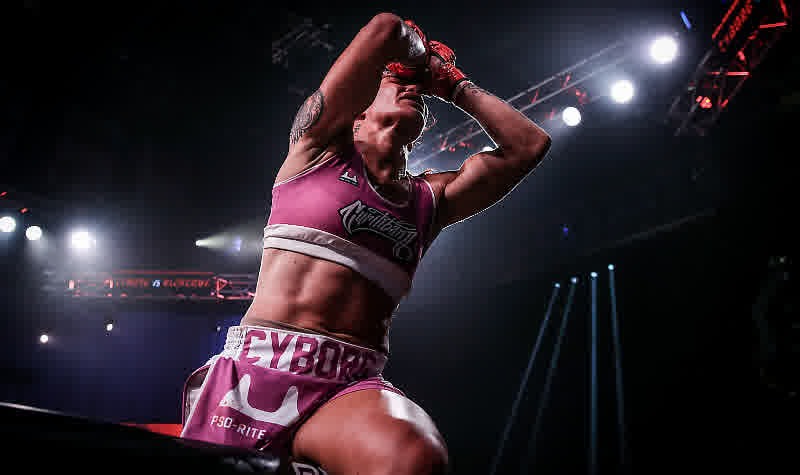 Covering the sport of Boxing since the 1970's Al Bernstein is considered a true historian of the sport which cultivated in 2012 with his induction into the International Boxing Hall Of Fame for excellence in boxing broadcasting journalism. In 2013 Bernstein joined the Nevada Boxing Hall of Fame as one of their inaugural inductees in the Media category. Covering both the 1992, 1996 boxing games Bernstein is considered a true historian of Boxing.
Joining ESPN in 1980 Bernstein was the analyst for Top Rank and stayed at ESPN until 2003 where he also covered events on Sports Center including NBA, MLB, NFL, and hosted the Big Fight Boxing Hour on ESPN Classic. Since 2003 Bernstein has been with Showtime Boxing and has been the main boxing analyst for Channel 5 since 2011. Starring in Rock, Play it to th Bone, Stuey, and Bleed For This Bernstein has also recorded My Very Own Songs and has preformed live at major casinos such as Caesers Palace, The Riviera, and Mandalay Bay.
Cris Cyborg is the only Champion in the sport of Mixed Martial Arts to win every Major professional Championship in the same weight division including; Bellator MMA, UFC, Invicta FC, and StrikeForce Championships. A Brazilian Jiu Jitsu Black Belt Cris Cyborg has proven to continue to evolve as a fighter and get better with experience. Working hard, Cris Cyborg has maintained a 15 year streak of dominance unparalleled win the sport of MMA, and is hinting at a cross over into the sport of boxing.