Cris Cyborg who has been in Europe for a post fight promotional tour which has included seminars, public meet and greets, and motivational appearances at a youth correctional facility in addition to several churches made her final public appearance in Lisbon Portugal today.
Giving a seminar at the site of the 2017 IBJJF European Championships met fans and athletes today before she returns back to the USA to compete at UFC 222 in the main event against former World Champion Yana Kunitskaya.
Cris Cyborg who fought Holly Holm New Years weekend in Las Vegas winning her first Fight of the night award at UFC 219 was already in training for an expected fight with Amanda Nunes, continuing her training in Portugal with the Reborn Fight Team and Muay Thai trainer Fabio Texiera, one of Portugal's most experienced Muay Thai professors.
Tickets for UFC 222 are already on sale, members of Cyborg Nation who are going to Vegas March 3rd should buy their tickets NOW!
Today's seminar featured people who flew in from neighboring countries once they found Cyborg's European promotional tour would be cut short.  Cris got everyone excited however when she told them her plans to return this summer to complete the rest of the destinations she had scheduled before accepting the UFC's offer to save UFC 222 March 3rd.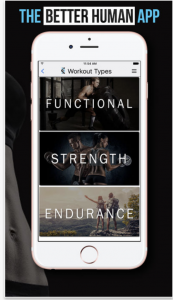 Change the fitness game forever!  Learn how easy it is to record your Micro and Macro nutrients and STOP CARRYING a NOTEBOOK to the Gym! To download the App on your Iphoneclick here!  If you are using an Android phone you can get this technology here.