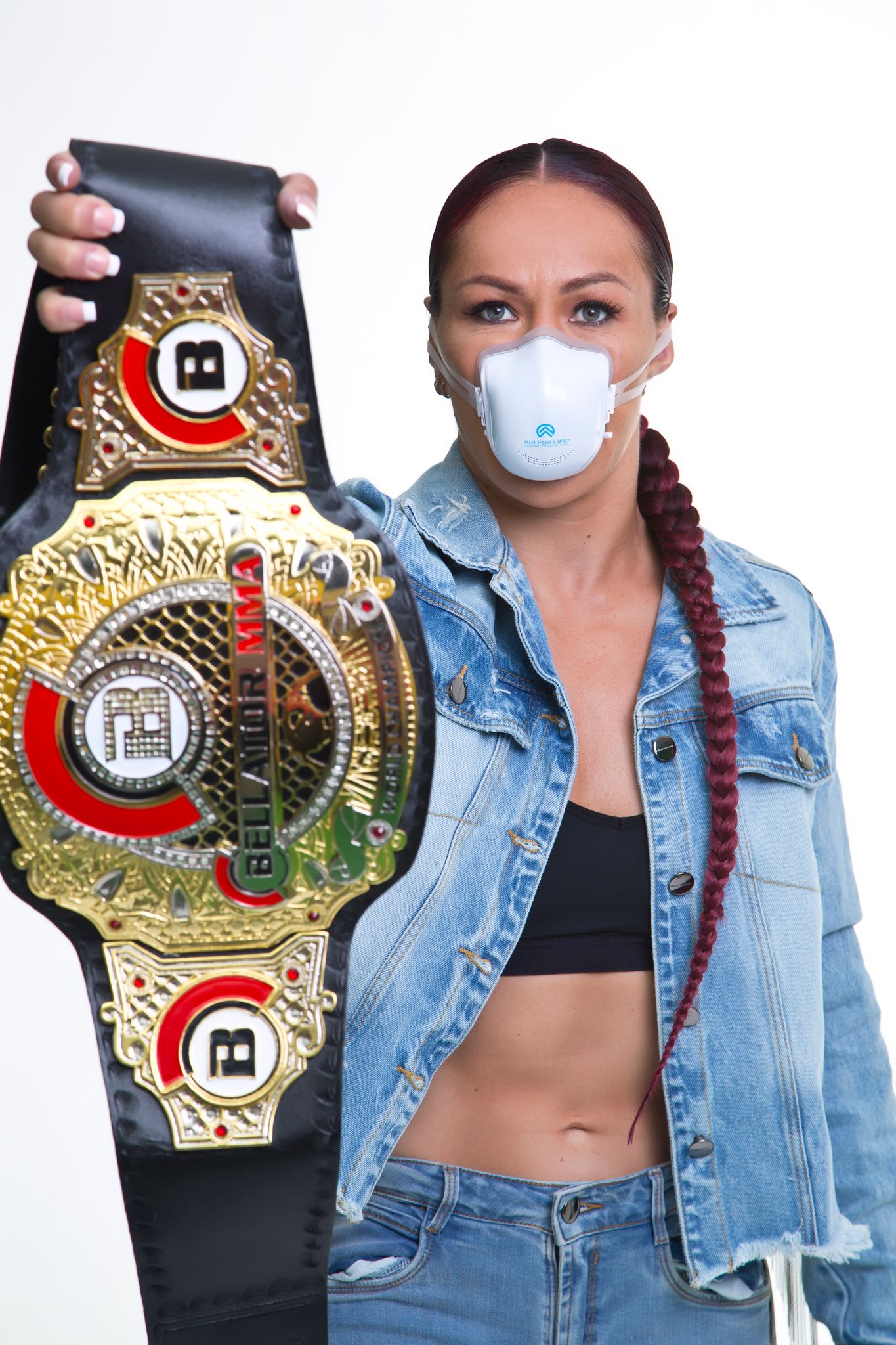 Air for Life's Sanifiers® are filter-less & use our unique dual advanced ionisation technologies that destroy up to 99.9% of impurities.  The UV light rays react with the nano metal AFLPCO® catalyst to produce an abundance of negative ions, which find & destroy carbon based contaminants such as bacteria (MRSA), viruses (Corona Virus MERS) & VOCs (cigarette smoke & pet odours). The AFL PLASMA® ionisers reduce allergy causing particulate matter such as dust, mould, pollen & pet dander.
Working to protect MMA's only Grand Slam Champion Cris Cyborg ahead of her Bellator MMA fight Thursday Night Oct. 15th live on CBS Sports Network, Air For Life supplied team Cyborg with their official air respirator protection masks by providing the team with their AFL Mask. This mask is easy to use & ergonomically designed for maximum comfort; it contains an electric fan for continuous airflow & a hypoallergenic silica gel nose & mouth cover. With state-of-the-art 4 stage nano silver ion filtrete™ technology for ultimate protection against up to 99% of all indoor & outdoor impurities such as bacteria, viruses, dust, pollen, air pollution (pm2.5), smoke, formaldehyde, benzene & other volitile organic compounds (VOCs). Purchase the leading protection for you and your family with AFL MASK HERE.
CBS Sports Network is channel 221 on Direct TV and Channel 158 on Dish Network, set your DVR now to record #CyborgVsBlencowe Oct. 15th live from the Mohegan Sun Casino in Connecticut. Cris Cyborg is the only fighter to win every major professional world championship in the sport of MMA, the Current Bellator MMA champion has already added the UFC, Invicta FC, and Strikeforce Featherweight Championships on her resume making her the sports Only GRAND SLAM CHAMPION.