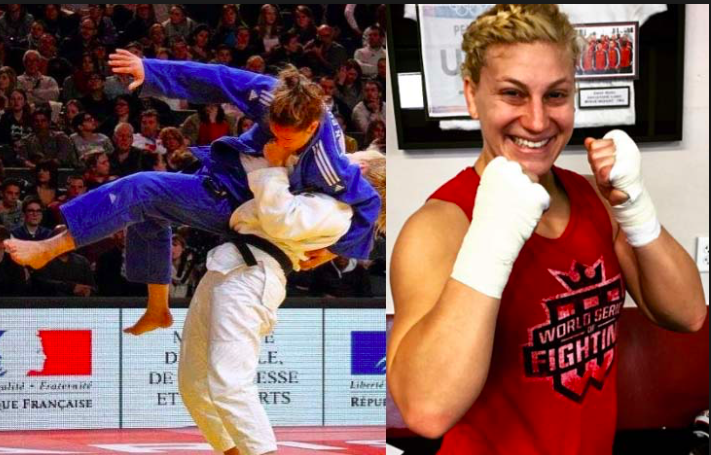 2x USA Olympic Gold Medalist in Judo Kayla Harrison is getting set to make her professional fighting debut after more than a year in preparation. For her inaugural fight Harrison will face a 3 win-4 loss fighter named Brittney Elkin June 21st in Chicago for the 2nd event of the Professional Fighters League season 1.
Harrison who has said she can make 145lbs despite competing in the Olympics at 78 Kilos which is just slightly over 170lbs has decided her debut will take place in the 155lbs division. Harrison who is already 27 years old won her first gold medal in 2012 in London and then repeated again in 2016 when the Olympics headed to Rio Brazil.
Since leaving Judo in 2016 Harrison has bounced around cross training at several places, however she is currently in Florida preparing with American Top Team for Elkin who is 2-2 in her last 4 fights inlacing a loss to Amanda Bell last July in Bellator.
Kayla Harrison who recently stated she would like to face Cris Cyborg eventually, will still have to lower her competition weight if she hopes to compete for the UFC, who until recently only had a 135lbs weight division before eventually adding Featherweight class limit of 145lbs.