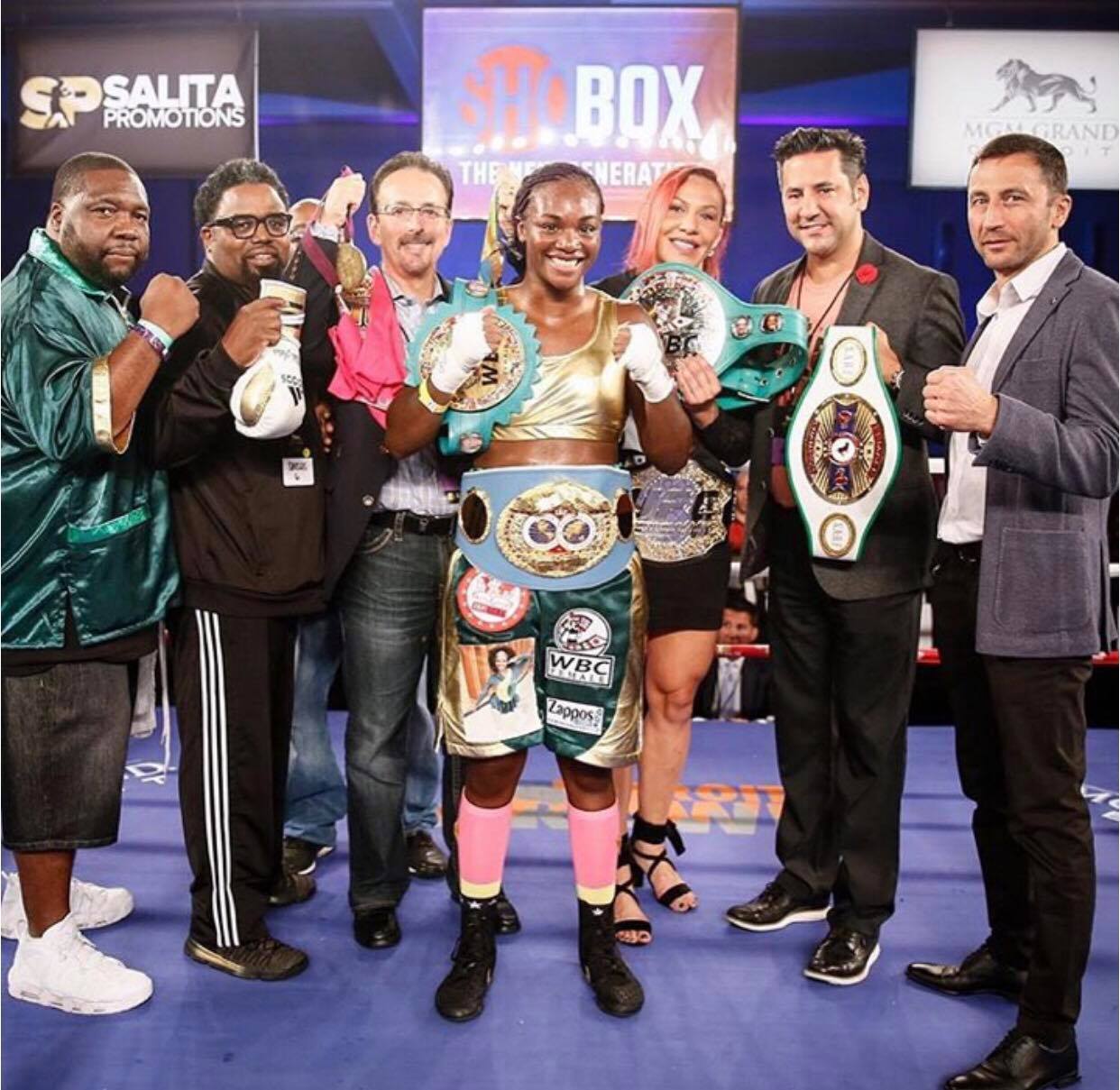 Is Zuffa Boxing the new BattleShip or is it a promotion just getting set to get off the ground? Almost 3 years since Dana White first announced he was going to be getting involved in Boxing we are now hearing various rumors that the ZUFFA BOXING promotion is in face getting set to jump feet first into Women's Boxing. The Montreal Journal reported that 2x Olympic Gold Medalist at GWOAT female boxer Claressa Shields who is a perfect 10-0 would be facing Marie- Eve Dicaire for the IBF world Championship at 154lbs.
According to rumors the bout will be an all women's event and streamed exclusively on the UFC Fight Pass platform with Shields Vs. Eve Dicaire being scheduled to take place from the UFC Apex center in Las Vegas. The event which is rumored to take place Dec. 11th would have been the night before Amanda Nunes Vs. Megan Anderson, although Nunes has withdrawn from the bout. It is not clear if Amanda Nunes withrdrawl will effect plans for the already agreed upon main event.
Cris Cyborg brought Claressa Shields into training camp ahead of her UFC Championship defense against Holly Holm, and Claressa was present the night of UFC 232 where she was defeated by an upset victory from Amanda Nunes. With 1 fight remaining on her UFC agreement, the UFC chose to give her a bout against Felicia Spencer instead of an opportunity at a rematch, upon completing her final bout Cyborg became a free agent signing the largest contract in WMMA with Bellator MMA, going on to defeat Julia Budd to win the Grand Slam Championship by becoming the only fighter in the history of the sport to have Bellator MMA, UFC, Invicta FC, and StrikeForce world championship.