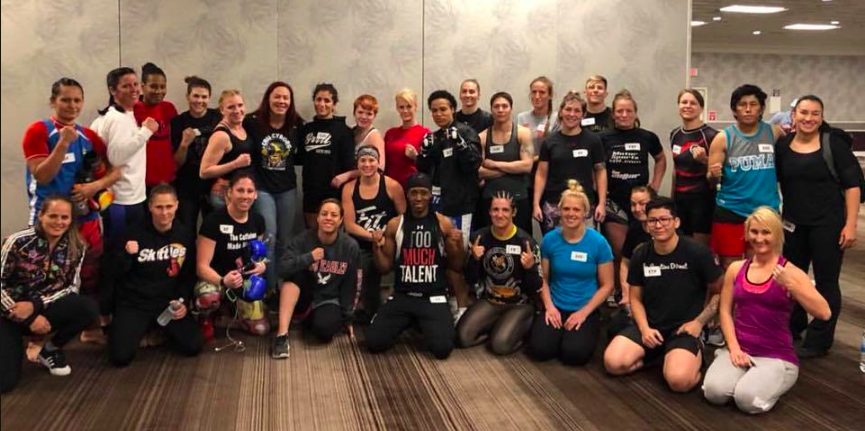 It appears as if The Ultimate Fighter is getting set to come to an end.  With the UFC's recent broadcast deal announcement with ESPN, DANA white revealed that the organization is going to continue to create original content for their new media partner, and that shows like DANA WHITE'S Tuesday Night Contender Series could replace the long running Ultimate Fighter series.
Speaking to MMA Junkie about wether TUF would be continued, White said "We don't know yet, We're coming up on the latest season of the Ultimate Fighter. We don't know. It might be the last one. 13 years, The Ultimate Fighter has gone. It's incredible."   With the UFC announcing 42 live events for ESPN plus new UFC produced content for ESPN and ESPN + it appears that TUF might be on it's last legs.
Cyborg who attended the TUF 28 tryouts in Las Vegas last week to show her support for the Featherweight division the show has asked for, went on to mention that although she had not been approached by the UFC to participate on the season in a coaching capacity, that she would "like the opportunity to talk to my team and see if it is feasible for me to participate, I don't know any of the details or requirements being a coach would require".
While the UFC made the Featherweight division with a champion named Germaine De Randamie instead of letting Cris Cyborg fight for the inaugural belt, the opportunity to coach the female participants helping create an actual featherweight division might be just what Cyborg needs to promote her brand and the creation of the new opportunities for women competing at 145lbs in the UFC. A season of TUF 28 coached by Cris Cyborg and the winner of Holly Holm V Megan Anderson could be an exciting way to finish the series.