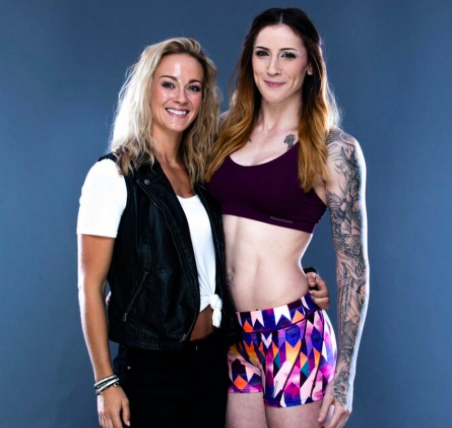 There was a time in 2017 when Megan Anderson was the Undisputed Featherweight World Champion of the sport of MMA.  Cris Cyborg had just had two super fights in the UFC at 140lbs, and Germaine De Randamie had just beaten Holly Holm to win the UFC 145lbs world title.
Shortly after Germain De Randamie won the UFC Belt, Cris Cyborg publicly vacated her Invicta FC World Title, which at the time was considered the premier belt for ranking women's 145lbs.  Megan Anderson went on to defeat Charmaine Tweet at Invicta FC 21 making her the Invicta FC Champion at 145lbs at a time where the UFC had no world title, and Cyborg had vacated hers.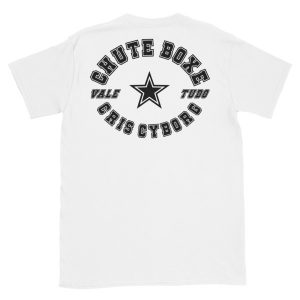 Cyborg would go on to win the newly vacated title at Featherweight at UFC 214 by defeating Tony Evinger, in a bout that was originally suppose to be a unification of Titles as Cris Cyborg the old Invicta FC Champion at 145lbs, was going to fight Megan Anderson the new champion of Invicta FC at 145lbs, and the belt was going to be established by two true 145lbers facing one another inside the octagon. Many fans felt since the belt was established originally with Holly Holm Vs Germaine De Randamie competing in a weight class they had not fought in, for the inaugural world title that the Cyborg Vs. Anderson bout would give the division some clarity of legitimate rankings.
Anderson ended up being sidelined for over a year following her Charmaine Tweet victory, and in that period Holly Holm was able to receive two title shots for the UFC Featherweight Belt, despite having a 1-4 record over her previous 5 fights.  During her time away from competition, Anderson has had to watch Cyborg beat the smaller Tony Evinger brought up from Invicta, then a bout against Holly Holm, before witnessing Cyborg destroy another challenger brought up from Invicta FC for UFC 222.
While Anderson will be facing a fighter in Holly Holm who is a an 8 fight veteran, she will be facing someone with over 100 minutes of combat inside the UFC Octagon. With an overall UFC record of 4-4 Holm will be a good test for Megan Anderson and win or lose a great opportunity to establish her name and fan base amongst the UFC demographic.
A loss against Holm, also doesn't necessarily mean that the bout with Cris Cyborg still can't be Anderson's next fight.  Holly Holm is a fight UFC fans just watched in Dec at UFC 219, and Holm herself earned a title shot off a  loss at UFC 208 when she faced Germaine De Randamie after losing to Flyweight Valentina Shevchenko at UFC on Fox 20.
A win against Holm will make the fight against Cyborg an even bigger draw to fans, and introduce her to the casuals in a big way. Megan Anderson has all the tools to beat a fighter with Holly Holm's experience, Holm having lost 4 out of 5 will have more pressure to compete and win which could give Anderson added confidence in the lead up to the fight.
To celebrate the opportunity to finally make her UFC debut, Megan Anderson and her friend Laura brought in the news with a traditional SHOEY! The two girls run a very funny and successful fight/lifestyle video blog called The Aussie & Fancy Breakdown.  Anderson who is 8-2 as a professional and currently enjoying a 4 fight win streak, showed a great example as an athlete, and while participating in the celebration–took the moment to let people know that you don't need to drink alcohol to celebrate, chasing the Odoul's non-alcoholic alternative.  Laura also took the Shoey to the whole Australian level…you have to see it to believe it!
Anderson will be fighting Holly Holm at UFC 225 in Chicago a fight card that will feature Yoel Romero Vs Robert Whittaker, and RDA Vs Covington for an Iterim belt. Other notables include Overeem, Blaydes, CM Punk, Claudia Gadelha, Carla Esparza, Clay Guida, Rashad Evans, Tai Tuivassa, Andrei Arlovski, and Bobby Green. The undercard will be shown on Fight Pass and FS1 June 9th from the United Center