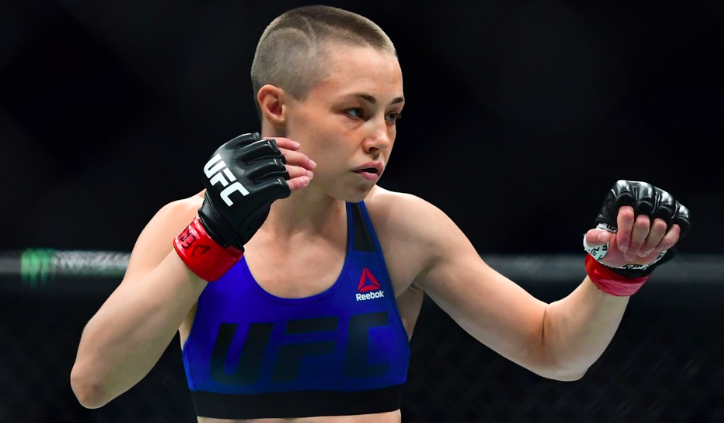 Rose Namajunas is the current champion at 115lbs, a weight that Mackenzie Dern has agreed to fight at, but missed on three separate occasions counting her recent UFC 224 performance in Rio against Amanda Cooper.
Speaking on the latest episode of the UFC Unfiltered podcast, UFC strawweight champion "Thug" Rose Namajunas gave her take on Dern's failure to make weight. As you might have guessed, the champ isn't impressed.
"That right hand she threw [that dropped Cooper] looked like it was a big ol' girl throwing that punch," Namajunas said of Dern's victory (transcribed by Sherdog.com) "That was a heavy, heavy punch, and that was from a heavy girl. And not to say that that's not her punch and that's not a dangerous punch, but maybe that would've been a little bit different had she made weight or at least gave an effort to make weight…I mean you didn't even have abs, girl, like come on…I thought, other than the weight issue, I thought she looked great," she said. "I always wanted to test my jiu-jitsu against [someone with Dern's ability] … that would be awesome. She's just got to get her shit together, and maybe that might be down the road."
Namajunas has defeated Joanna Jedrzejczk twice once by TKO and then defeating her in the rematch by a unanimous decision.  With a win over Karate Hottie Michelle Watterson, Thug Rose has won 3 in a row since her split decision loss to Polish standout Karolina Kowalkiewicz at UFC 201. 8-3 overall the only two other losses of Rose career came against eventual UFC Champion Carla Esparza and Tecia Torres, in a bout she eventually avenged.