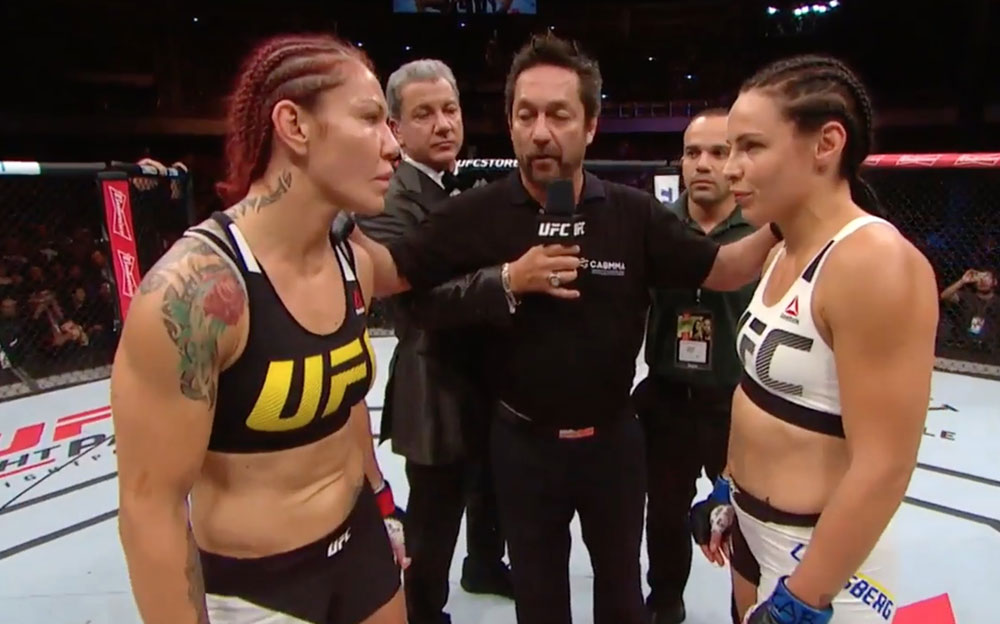 Cris Cyborg continues to prove she is a star in the sport of Mixed Martial Arts, if not the biggest star in all of WMMA!
With an impressive 1.3 million fans watching her win against Lina Lansbury on FS1 Cris Cyborg scored higher ratings than any other female fighter ever broadcasted on the network including the Ultimate Fighter finale to feature Joanna Champion victory over Claudia Gadelha.
The ratings success of Cris Cyborg has continued to translate off of Fight Pass as Cris Cyborg helped establish Invicta FC as the top rated program on the digital network platform Fight Pass for the UFC. Having previously set ratings records on Showtime Sports and CBS the recent ratings success shows Cris Cyborg has established herself as one of the sustainable names in the sport of Mixed Martial Arts with over 10 years worth of ratings success with 4 different promotions on four different platforms.
Cris Cyborg also had good success in Brazil with viewership as the initial reports are saying she was trending to be one of the most watched female fights in the country this year. Cris Cyborg did well on FS1 despite a very short 4 day lead in with commercial advertisement. One of the many things that contributed to her viewing success was the marketing of Cyborg Nation, her loyal fans on Social Media like Twitter, Instagram, Facebook, totally over 1.3 million followers.