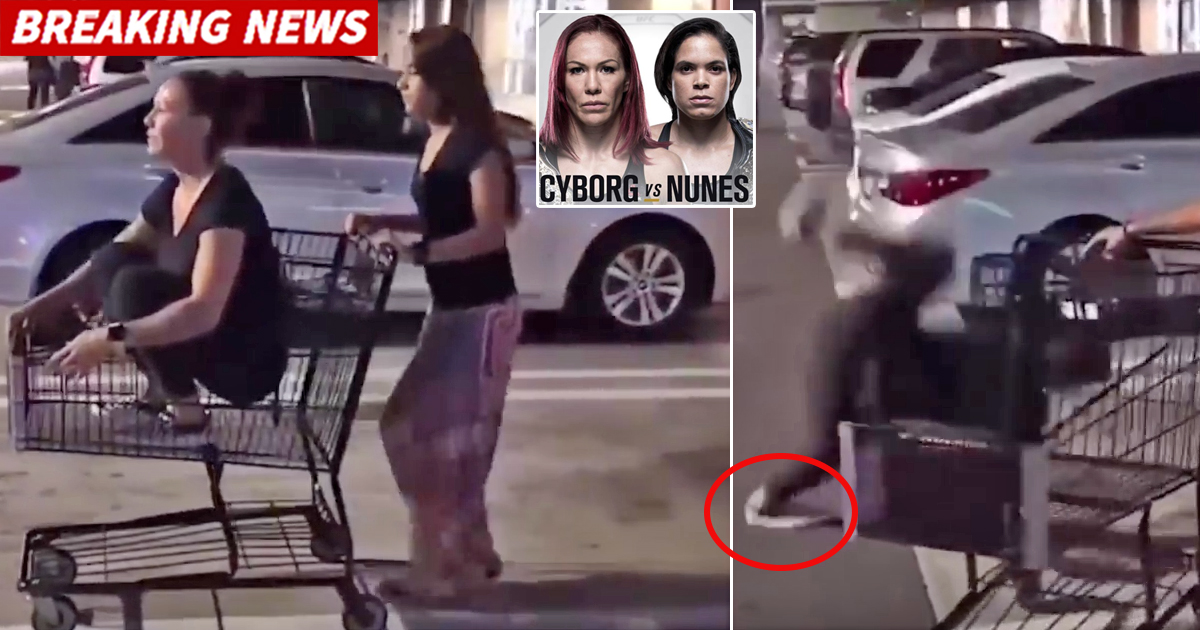 Having gone undefeated for 13 years in the sport of Mixed Martial Arts, with premium wins over legends like Marloes Coenen, Gina Carano, and Holly Holm Cris Cyborg has established herself as one of the most popular female athletes in the sport.  A Brazilian Jiu Jitsu brown belt, and a Chute Boxe Muay Thai black belt, Cyborg is a veteran of over 20 professional MMA fights.
All of that grappling and striking experience didn't seem to help her though as she ate the curb after jumping from a shopping cart being pushed by her adopted daughter Gabby recently.  Cyborg who lunged out of the cart to complete the Ke Ke challenge infamously made popular by Drake IN MY FEELINGS challenge.
As the song rolls in the background, we watch as Cris gives it multiple attempts to try and make the dance/song just right.  As a sign that not everything viral is a good thing, Cyborg takes a rather hard fall from the cart, in a video that went viral the week before UFC 232
If you have yet to pick up your Official Cris Cyborg T-shirt from our online store, make sure you order your OFFICIAL CYBORG NATION apparel, now available anywhere in the world through our global shipping partners. To pick up your Team Cyborg uniform click here.