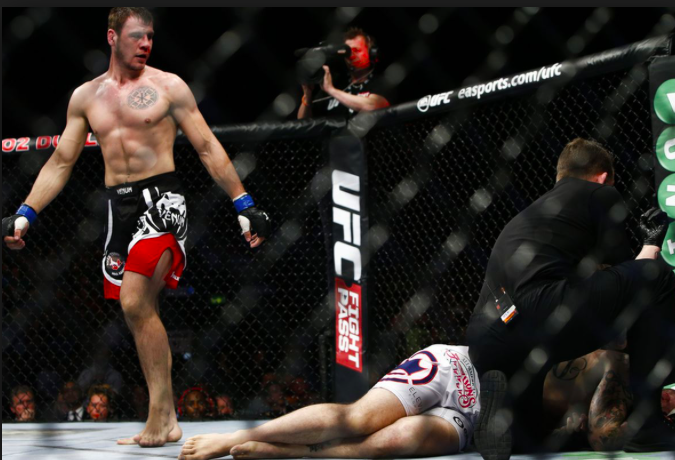 It wasn't that long ago that both Nikita Krylov and Fabio Maldonado where in the UFC, however as free agents they are now both signed to the Fight Nights Global promotion, and fought today in Russia for the promotions LightHeavyweight world Title.
Krylov was challenging Maldonando for the belt, after Fabio picked up his submission win over Kurban Omarov in September to win the belt. Nikita Krylov who KO'd former Bellator MMA Champion Emanuel Newton in October has established himself as a legit force at LightHeavyweight.
Since leaving the UFC as a free agent in January of 2017 Nikita Krylov has gone 4-0 outside of the promotion and has been compensated quiet well for his efforts.  According to Jed Goodman Krylov was paid 100,000$ for his victory over Fabio Maldonado tonight in Russia, which is almost double what he was being compensated while with the UFC.
Nikita Krylov vs. Fábio Maldonado
this is pure cruelty pic.twitter.com/HSqkSLcSSE

— Jolassanda (@Jolassanda) May 19, 2018
Just spoke to Fight Night Global officials who tell me Nikita Krylov's purse tonight was $100,000. Not bad at all.

— Chamatkar Sandhu (@SandhuMMA) May 19, 2018
Nikita Krylov's last disclosed purse in the #UFC was 48k (24k show/24k win). https://t.co/MffQq7TKLz

— Jed I. Goodman (@jedigoodman) May 19, 2018