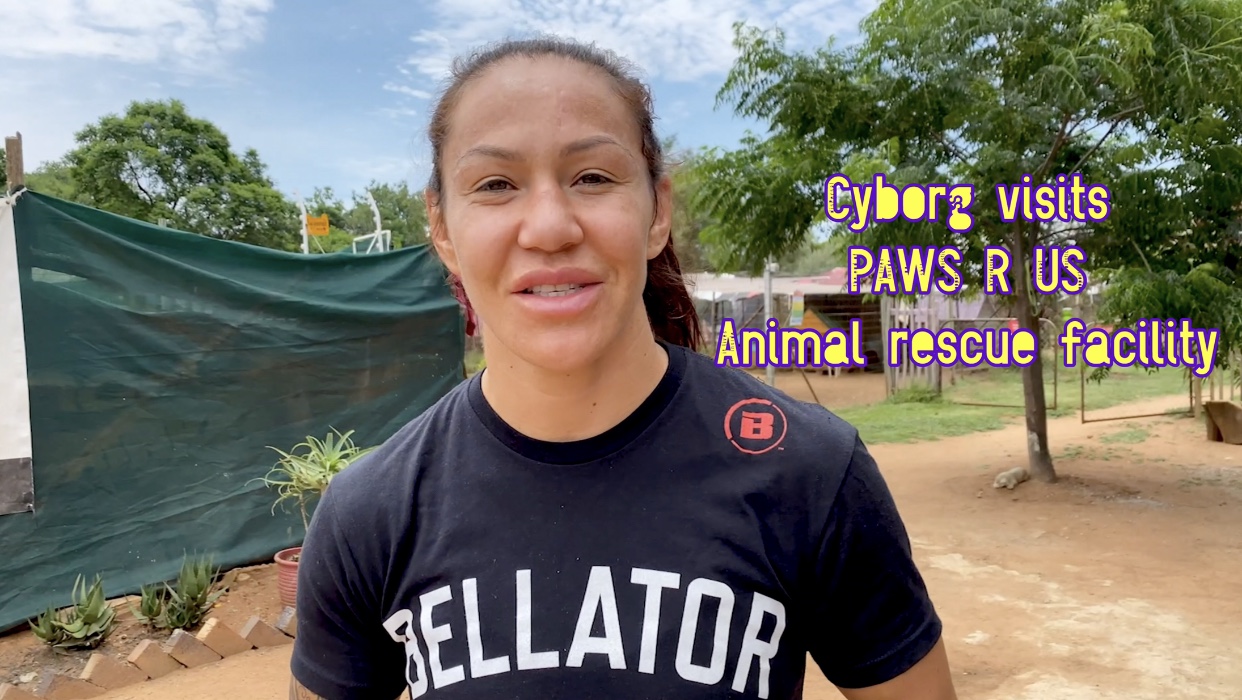 Cris Cyborg likes to get involved wherever she is in the world when it comes to the community.  Recently while in South Africa training for Julia Budd at Bellator 238, Cyborg took a break from the training at Altitude to visit a dog rescue and re-homing group called PAWS R US in Johannesburg South Africa.
The facility which features dogs of all breeds is given animals and rescues them from off of the streets to provide for them the basics of food, shelter, and love to ensure they becoming thriving animals with the goal of trying to re-home most of them into 'forever homes'. If you are interested in making a donation towards the care of the animals are PAWS R US check out this link. 
Cyborg who has been training at Altitude for this fight, will return to California 20 days before her scheduled fight against Julia Budd the reigning defending Bellator MMA Featherweight Champion who has remained undefeated for 8 years.  With a victory over Julia Budd Cyborg will make history as the only fighter in the world to capture every major world title in their weight category.  Tickets for Cyborg V Budd are currently on sale through ticket masters. Order yours HERE Use Code: Cyborg to get your seats in the official Cyborg Nation fan section.