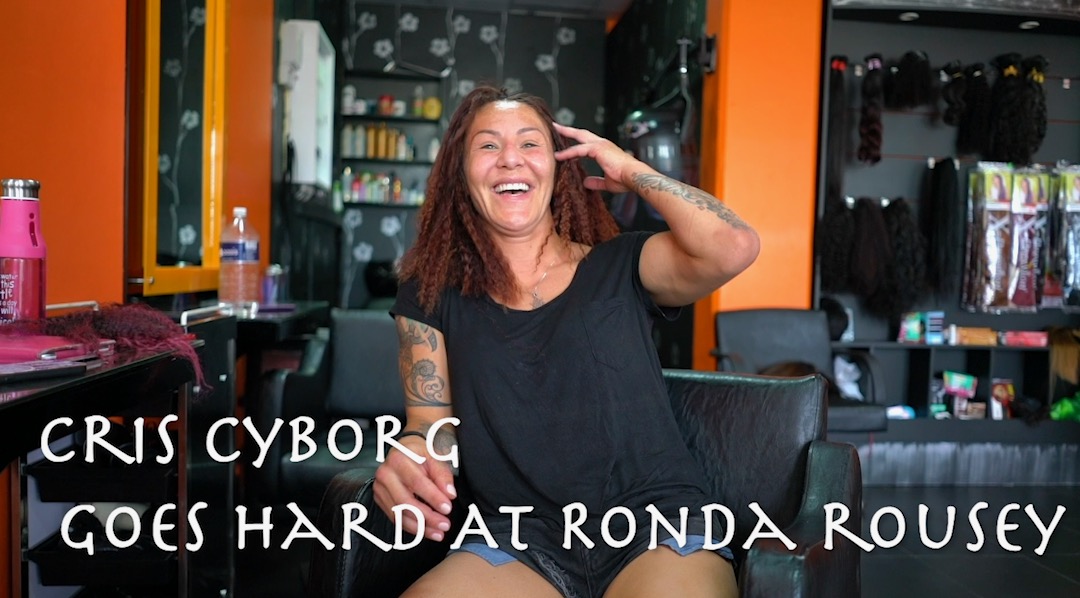 Episode 2 of Cyborg Nation Destination: Africa was just released today!  In this episode Cyborg trains with Richie Quan of Apex BJJ and MMA in Johannesburg South Africa, before joining some friends to explore the sites and sounds of Soweto one of the historic townships of South Africa, before challenging her old nemesis Ronda Rousey to 'Make Wrestling Real Again' following –a response to Ronda's recent video where she said, "I'm not going out there and doing their fucking act anymore," Rousey said. "They can say it's part of the act to try and save face but it's not an act. I'm going out there and doing whatever the hell I want and they can explain it however they want, but fuck 'em. Everybody. WWE Universe included. I meant that I'm going to disrespect the sport that they all love so much. 'Oh don't break kayfabe, Ronda!' Wrestling is scripted. It's made up. It's not real. None of those bitches can fucking touch me. The end."
Fans on Cyborg Nation know that despite the fact that Ronda was undefeated at 145lbs, she was never willing to step up a weight class and fight Cyborg in an attempt to become the first female "Champ, Champ".  Will we see Cyborg in the Wrestling ring?  Could it possibly be against Ronda Rousey one day?  Do you think Ronda would leave the WWE if Cyborg joined?
Cyborg who is 20-2 as a professional in MMA, suffered only the 2nd career defeat in her MMA career last December to Amanda Nunes after being undefeated in the sport of Mixed Martial Arts for over 13 years.  Cyborg who has been vocal about wanting a rematch with Nunes despite her demands for 3 million dollars, is currently in South Africa preparing for an expected announcement soon.
Following her training trip in Johannesburg with teammate Don Madge, Cyborg will be heading to Uganda to participate in a humanitarian cause with MMA Heavyweight Justin Wren and his team at Fight For The Forgotten.  Be sure to subscribe WITH NOTIFICATIONS to the Youtube Channel so that you don't miss any videos!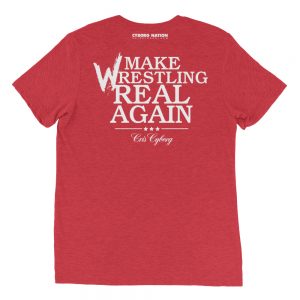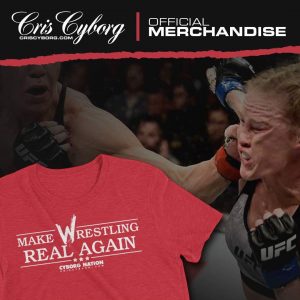 If you agree with Cyborg that Wrestling needs to be real again, pick up one of our MAKE WRESTLING REAL T-SHIRTS in the Official Cyborg Nation store!  Whatcha Going To Do When Cyborg Nation Runs Wild On You!?