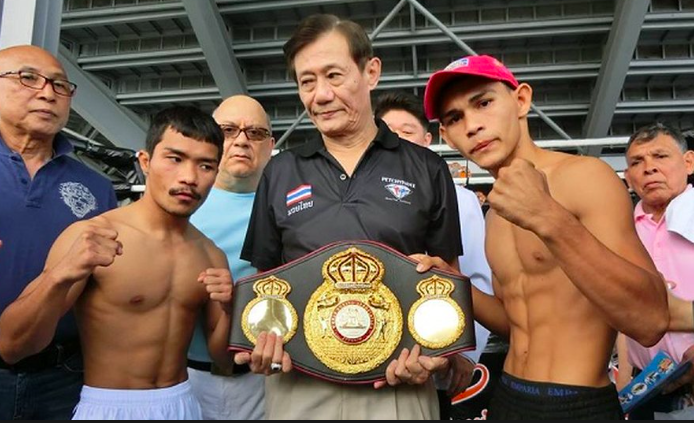 Chocorroncito Carlos Buitrago has been removed from Friday night's boxing event taking place at the Hard Rock Hotel in Hollywood, Florida.  According to BoxingScene.com the boxer is involved in a situation in his native country of Nicaragua stemming from allegations he attempted to hire someone to gun down lawyer Harold Contreras Rivera.
Rivera's attorney and members of his family have been pointing fingers at Buitrago and his mother as to the people who have hired a gunman who is currently being held in custody.
Currently no charges have been brought against Buitrago although Rivera and his family are bringing evidence of a long standing feud between the lawyer and Buitrago as evidence to push legal action, stating several threats to Rivera have been made.
Police reports show that as Rivera was getting out of his car several shots were fired at him by a gunman, striking him twice. Boxing promoter Henry Rivalta removed Buitrago from the card until and told George Ebro "We are sorry about this situation and we hope it will be clarified as soon as possible. We have nothing left to say but to wish Carlos luck. Certainly, there was interest in seeing him, because he is a good fighter and because he has ben close to becoming a world champion. At this moment we can not speculate on such a complicated issue."
Buitrago responded to reporters by saying "I won't earn a good amount of money in this fight, and I will clarify to the Nicaraguan people that I am innocent. Do not believe that I am going to run away or that I have any intention of doing so."
With a record of 30-3-1 Buitrago has fought 4 times for a world title, losing three of them and one ending in a DRAW.

If you are looking to start off the summer right, get started with my functional meal and diet plans.  Working together with the creators of the Better Human App we have developed an easy and convenient shopping list and meal plan that will help you reach your micro and macro intake needs.  To get your hands on the plans, click here!