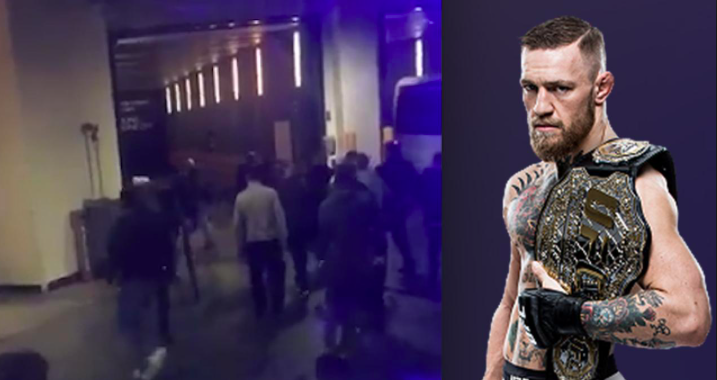 Conor McGregor had one of the most epic melees in all of sports this afternoon as he attacked the bus holding Khabib Nurmagomedov and his management, breaking two windows and injuring several fighters in the process.  Conor who will no longer be recognized as the UFC Champion once the octagon door closes for UFC 223 showed up unannounced to the media day presser.
Things quickly escalate as McGregor brought an entire crew from Ireland with him storming the venue before eventually hurling guardrails and chairs into a van as it was attempting to depart the Barclays Center.  Video has surfaced showing that Khabib and his manager were on the bus trying to depart.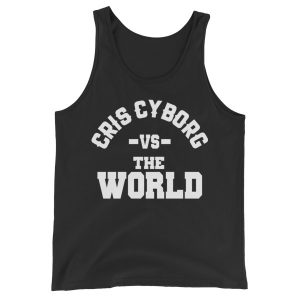 Initial reports seem to indicate that this storming had something to do with Nurmagomedov's altercation with Artem Lobov earlier in the week.  Khabib is scheduled to fight Max Holloway after Tony Ferguson injured himself  in the lead up to the bout.  The winner of the fight will be the undisputed champion of the division.
Felice Herrig captured part of the ruckus caused behind the scenes when Conor McGregor and his team arrived. This is from her Instagram account pic.twitter.com/9R6T2eNNTs

— Damon Martin (@DamonMartin) April 5, 2018
Ariel Helwani reported that due to the chairs and guar rails thrown glass shattered from the windows and gave both Michael Chiesa and Anthony Pettis suffered lacerations during the McGregor attack.  Minutes after the melee started McGregor and his team exited the venue before police and Dana White could arrive.
Coach Kavanagh must have yelled "Ninja vanish!". Conor McGregor and his Foot Clan escape in a cranked and ready SUV getaway vehicle. (footage by @AdamHillLVRJ) #UFC223 pic.twitter.com/zWkgq5nP5m

— Justin Golightly (@SecretMovesMMA) April 5, 2018
It was initially reported by Brett Okamoto of ESPN that an arrest warrant for Conor McGregor had been issued, making it impossible for his plane to leave New York.  LA Times Reporter Lance Pugmire however was able to reach the NYPD and there has been no arrest warrant issued yet.
Dana White said warrant is out for Conor McGregor's arrest. His plane can't leave New York.

— Brett Okamoto (@bokamotoESPN) April 5, 2018
Told by an @NYPDnews spokesman that there is no arrest warrant for @TheNotoriousMMA

— Lance Pugmire (@latimespugmire) April 5, 2018
Following the incident Dana White and the UFC hosted a special media scrum where White describe this as being criminal, disgusting, despicable, and stating that the UFC organization needed to make sure this never happens again.
— Brett Okamoto (@bokamotoESPN) April 5, 2018
Chiesa while suffering some cuts is now expected to fight, however he may request a catchweight for the bout after losing hours of his weight cut to a hospital visit.  Rose Namajunas was visibly shaken up, and walked back to the hotel from the incident, she is also expected to participate in Saturdays fights as she is the co-main event against Joanna Jedrzejczyk.
White suggested there could be upcoming legal lawsuits and the entire ordeal has put a strain on the relationship between him and McGregor. Chiesa has an option of pressing further charges of assault If he choses.