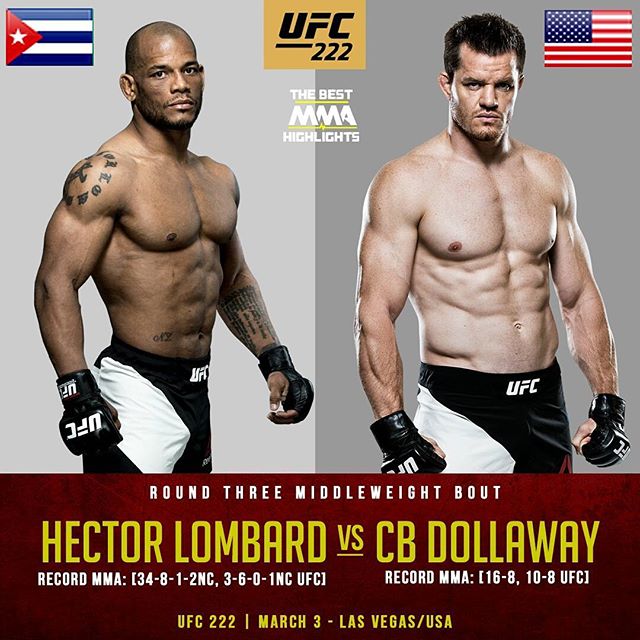 In the lead up to UFC 222 next weekend, we have started a new category in the blog which is the 'Fight in Focus' where we will have guest writer Pedro Fareaway share his opinions on why he feels the fight has potential to be Fight of the Night.
The first entry of UFC 222: Fight in Focus will be Olympic Judo player Hector Lombard (34-8-1) Vs collegiate wrestler C.B. Dollaway (16-8).  In his last UFC performance CB Dollaway took UFC staple Ed Herman to a decision after difficult fights against Nate Marquardt, Michael Bisping, and Loyoto Machida.  Hector Lombard will be looking to end his recent skid as well.  With wins against Nate Marquardt, Jake Shields, and Rousimar Palhares, Lombard has shown his potential for top 5.
In a classic Judo Vs. Wrestling matchup we might see both fighters pushed into striking exchanges. During the striking exchanges Dollaway will have to do his best to prevent from taking while looking for opportunities to bring Hector Lombard to the floor.  Dollaway who has been stopped by strikes by Nate Marquardt, Lyoto Machida, Jared hamman, and Mark Munoz will have to be able to contend with the powerful strikes of Lombard. Still in incredible shape at 40 years of age, Lombard has struggled of late, losing back to back fights in 2017 and 2016.  In order to return to his winning ways Lombard will have to find a finish.  Despite having 10 fights in the UFC, Lombard has only 1 decision victory, with the rest of his wins coming via KO.
If Dollaway is able to weather the initial storm and establish top presence during the grappling exchanges this fight could be a decision victory for him.  For Lombard if he is able to return to his explosive roots and utilize his power strikes during boxing and GNP exchanges he has the power to deliver a KO victory for the fans.
UFC 222 takes place March 3rd in Las Vegas at the T-mobile arena.  Cris Cyborg Vs. Yana Kunitskaya will be the main event, with the under card airing free on FS1.  If you are looking for a Cyborg Nation PPV viewing party in your neighborhood leave a comment below to let people know what city you live in.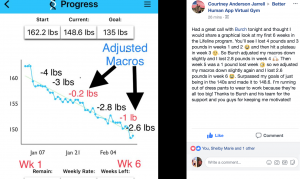 hange the fitness game forever!  Learn how easy it is to record your Micro and Macro nutrients and STOP CARRYING a NOTEBOOK to the Gym! To download the App on your Iphone click here!  If you are using an Android phone you can get this technology here.