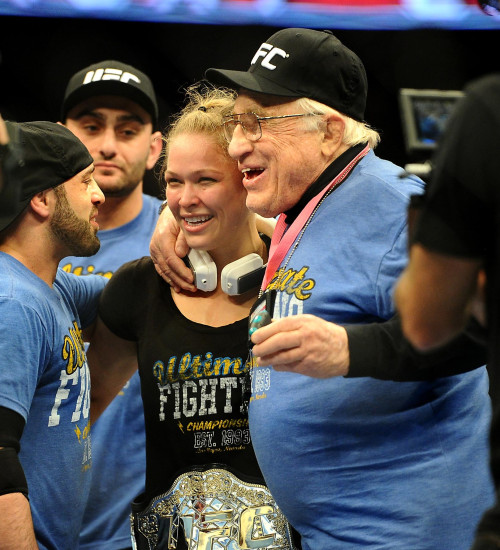 Few people knew what to expect when Cris Cyborg who was scheduled to corner her brother at the recent Extreme Fighters event Ready for War held in Long Beach at the world famous Pyramid Stadium looked across the room and noticed Judo Legend and former Ronda Rousey corner MEAN JUDOO GENE LEBELL across the cage.  A legend in MMA, Vale Tudo, Shoot Wrestling, Catch as Catch Can, and a career actor Judo Gene is also a member of the CSAC sanctioning body and was working the event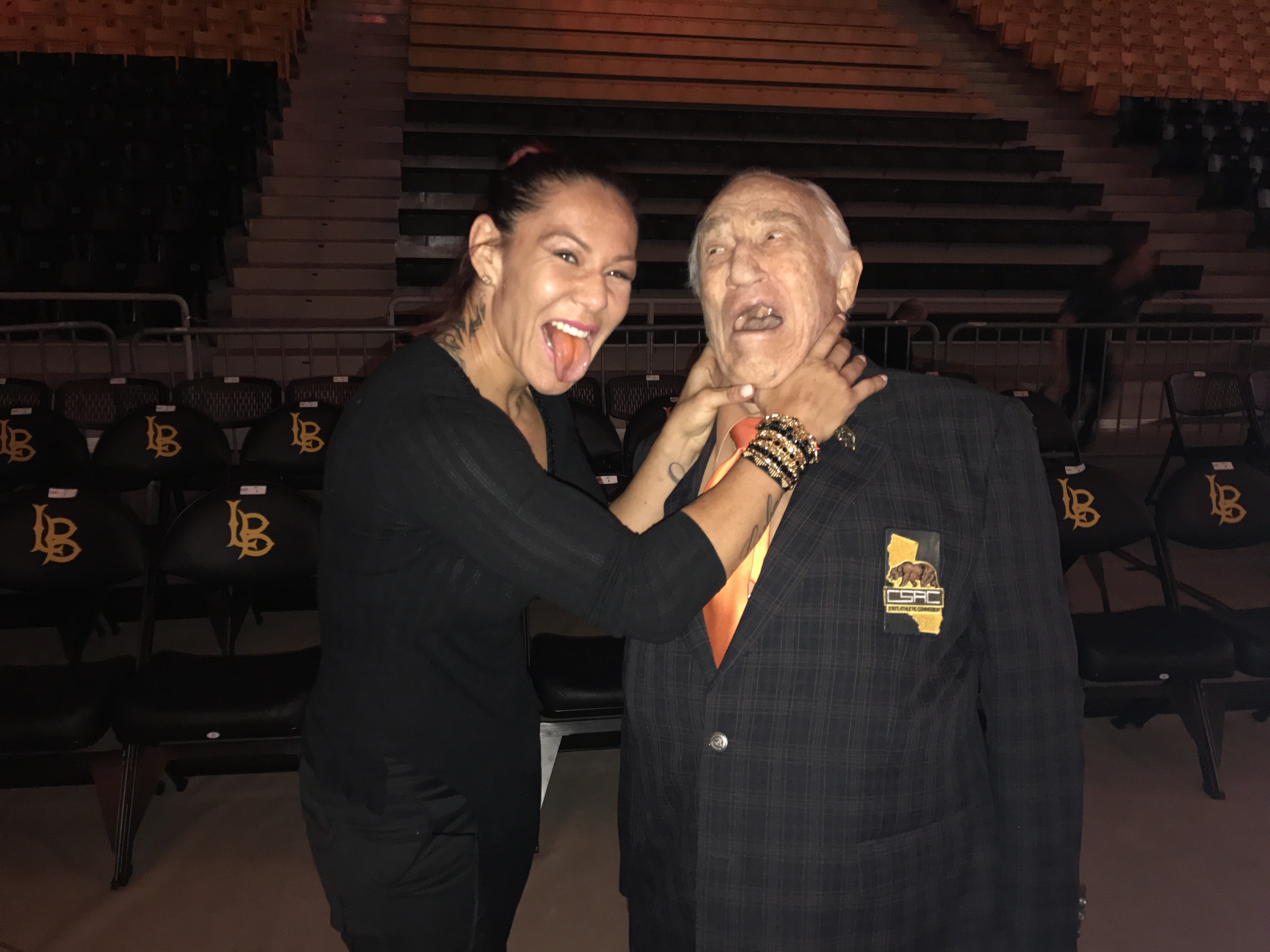 Considered the first MMA Vale Tudo fight in the USA to be televised on TV, Judo Gene beat Milo Savage via a 4th round KO via submission choke, in 1963.  Almost 15 years after Judo Gene's televised Vale Tudo fight in the USA, he traveled to Japan to serve as referee for the infamous Boxing Vs Wrestling Ali/Inoki bout that took place in 1976. A lifelong martial Artist Judo Gene has worked in over 1,000 films in Hollywood.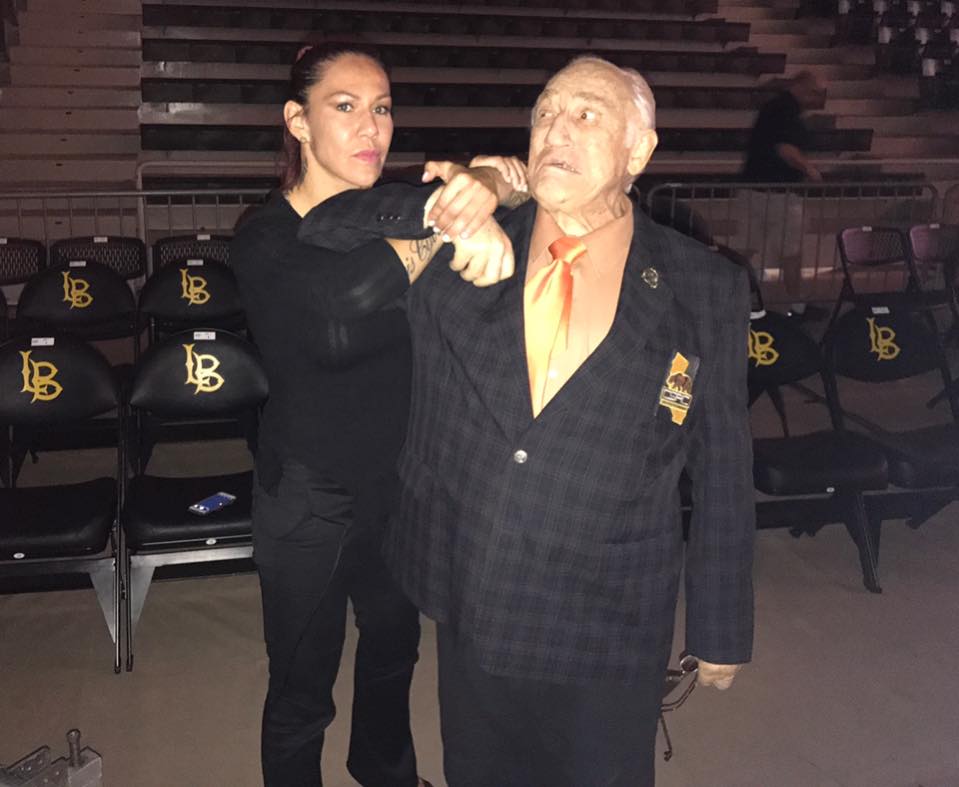 A absolute gentleman and entertainer Gene Lebell greeted Cyborg with a smile, and jokingly shared some advice with her for the evening before posing for a few photos with her and a few others. It is nice seeing mentors like Gene Lebell remain active in the Combat Sports communities, as he has played such an important part in helping lay the ground work and structor for a lot of the structor, culture, training, and even sanctioning of the sport that so many athletes make a living from today.
Unfortunately for Team Cyborg, her brother Rafael Justino fell victim to a cut early in his fight, which forced the doctor to stop the fight after an exciting back and forth first round.