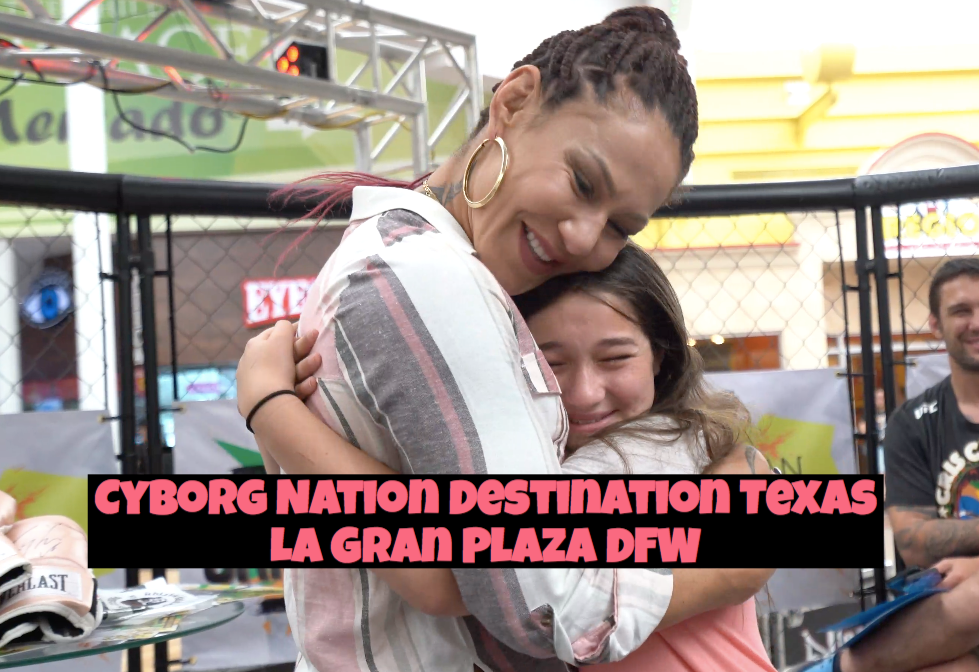 Two weeks ago Cris Cyborg traveled to Texas to meet fans on Cyborg Nation in the Dallas Fort Worth area.  Cris Cyborg who immigrated to the USA from Brazil over a decade ago recently became a full American Citizen after completing the legal immigration process.  Still a proud Brazilian, Cris Cyborg is one of the biggest Latin American stars in the UFC and it was a great opportunity for her to engage with her fans at the La Gran Plaza mall, which is a favorite in the hispanic communities of DFW and the surrounding areas.
Greeting over 500 fans during her meet and greet, each fan was given individual attention from the triple crown MMA champion Cris Cyborg, with lots of hugs, smiles, and even a few tears were shared between everyone who came to the event!
Special thanks to Miguel Calera and his team for the amazing treatment they gave Cris Cyborg and her team while they were visiting Texas.  Fans on Cyborg Nation looking for a great family environment with a ton of culture and community value need to check out the La Gran Plaza mall.