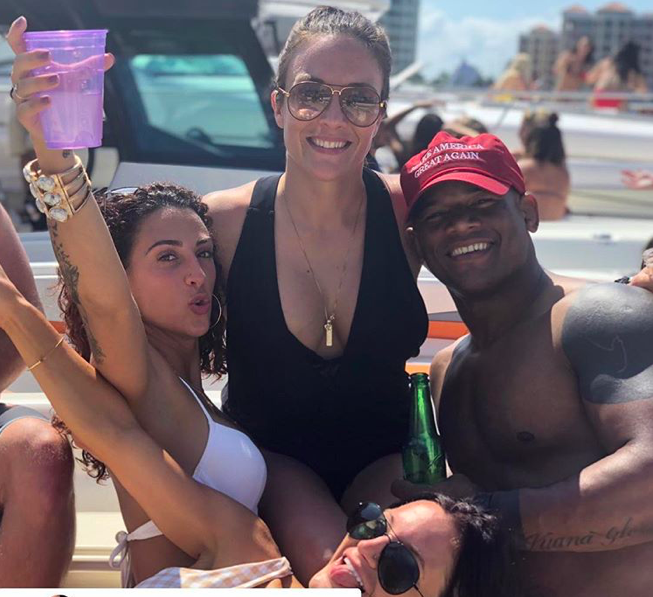 Hector Lombard might just be following in the footsteps of Kanye West with his latest posting on Instagram. The Cuban Olympic Wrestler who migrated to Australia before eventually moving to the USA became the latest celebrity to wear the hat now infamous for Donald Trump's MAKE AMERICA GREAT AGAIN campaign.
Lombard who has impressive wins over Jake Shields, Nat Marquardt, Rousimar Palhares, Trevor Prangley, Jesse Taylor, Falaniko Vitale, Joe Doerksen, Alexander Shlemenko, Art Santore, Jay Silva, Kalib Starnes, Fabio Galeb, James Te Hunt, Tristan Yunker, and Brian Ebersole during his 40+ professional fight career was celebrating the birthday of Bellator WMMA Star and former UFC title Contender Valerie Letourneau who will face Bruna Ellen at Bellator 201.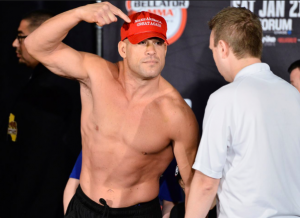 The MAGA hat has been in the media this week after Kanye West was captured wearing the fashion statement. Cyborg Nation favorite Tito Ortiz has also been seen wearing the #MAGA signature Red hat which has become a bit of a controversial symbol in the USA.
https://youtu.be/awX7k6xf2yU