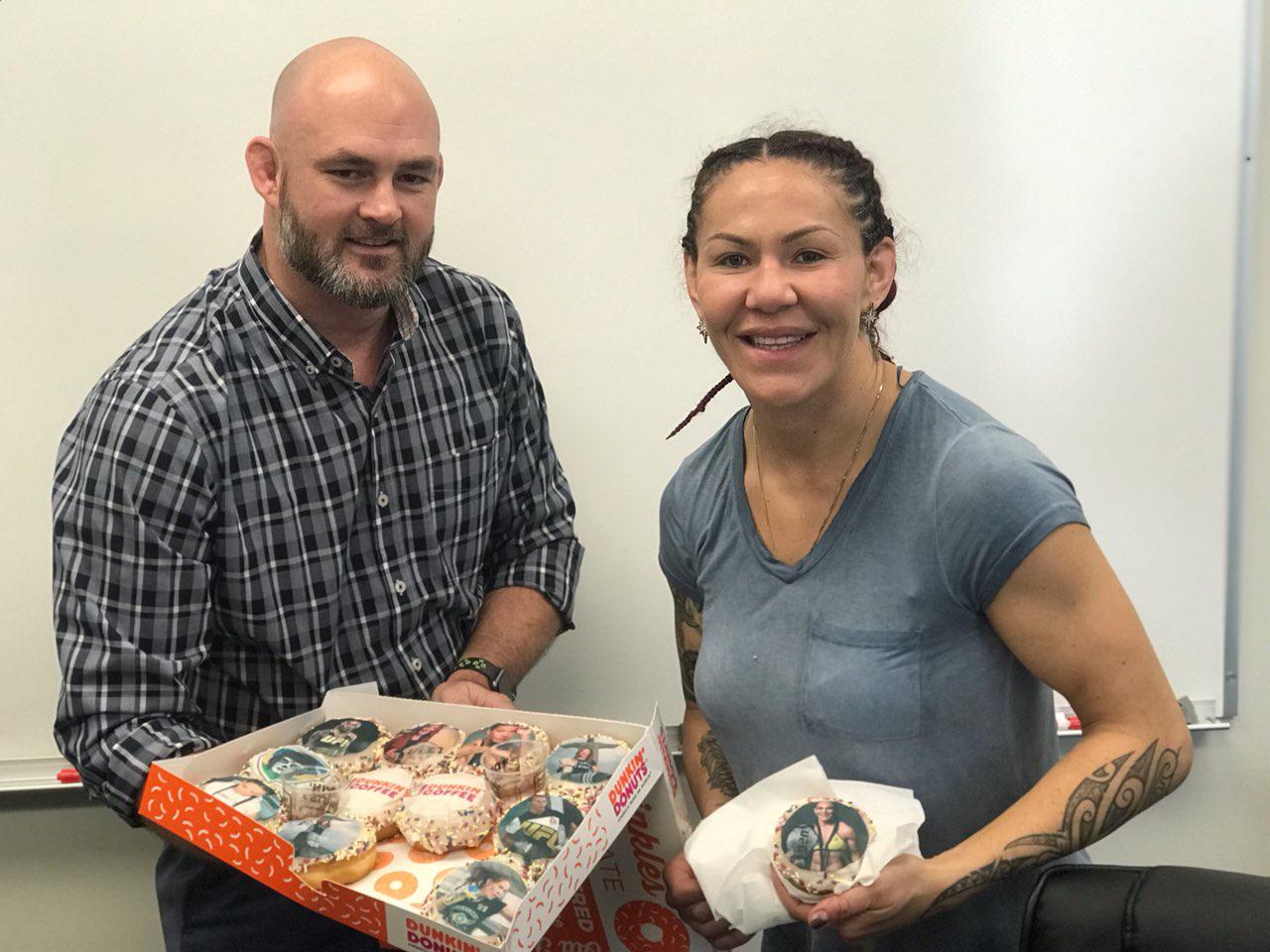 Ahead of UFC 240 Team Cyborg is happy to announce a new partnership with Dunkin' Orange County.  Cris Cyborg who is active within her community, first started her relationship with Dunkin' Orange County as they got involved with Cyborg's Women's only empowerment retreat, called Pink Belt Fitness.
Looking to continue building relationships with brands and companies helping impact a change within the community, Cyborg has again partnered with Dunkin' of Orange County with her upcoming CYBORG NATION digital series surrounding UFC 240 and Cyborg's first professional fight in Canada as she takes on Felicia Spencer in Edmonton.

Following her UFC 240 performance Cyborg will be returning to Southern California for a fan Meet-and-Greet opportunity at the Tustin of Orange County Dunkin' facility, more details on this opportunity follow Dunkin' Orange County on the 'Gram.