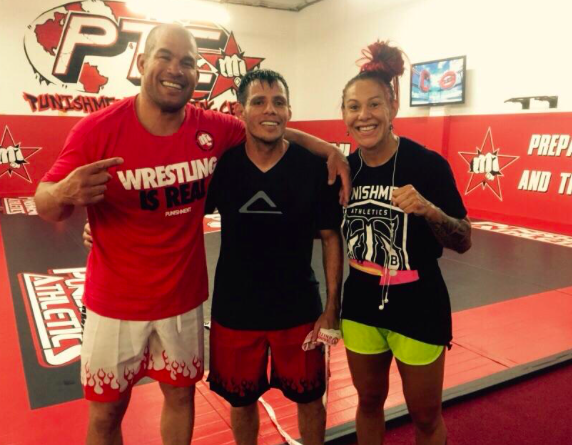 With news that the UFC is looking to bring back CM Punk for another fight, Ariel Helwani had Mike Jackson on the MMA hour to talk about his upcoming fight against Phil Brooks, the WWE fighter that goes by the ring name of CM Punk.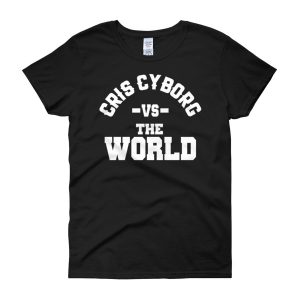 CM Punk had his MMA debut inside ether octagon against Mickey Gall at UFC 203 which was a bit of a mismatch as the BJJ Brown Belt Gall quickly secured a takedown and an easy submission over the WWE wrestler trying to turn UFC fighter.
The UFC looking to make a return fight for CM Punk, have scheduled a bout against Mike Jackson which will take place June th inside the United Center, however during the interview with Ariel Helwani it was revealed that Mike Jackson is seeking another fight, and that is one against UFC Champion Cris Cyborg's older brother Rafael Justino.
According to Jackson, LFA was set to offer him a fight against Rafael Justino earlier last year, however the bout fell through.  Jackson not knowing the specifics of why the match didn't occur said he thought it was because Rafael's sister, UFC Champion Cris Cyborg couldn't attend the fight date, however sources close to the negotiations with LFA reveal it had more to do with the promotions unwillingness to supply airfare and accommodations for the coaches corner for Rafael Justino that it did the Brazilian not wanting to face the 0-1 Jackson who lost his only professional MMA fight in under a minute via submission.
Rafael Justino who is 2-2-1 in his 5 fight professional career has had international fights in the USA, Peru, and his native country of Brazil had this to say about Mike Jackson, 'Who? I've never heard of the guy.  I remember my manger talking to LFA but they couldn't come to terms, we never discussed any opponents."