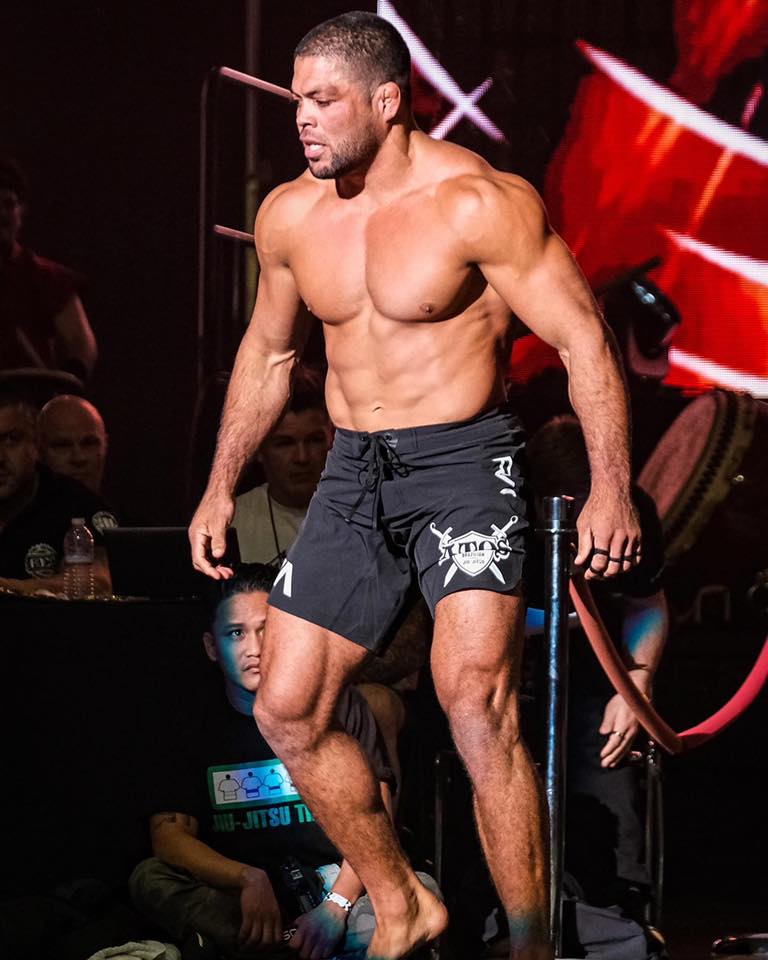 The event is going to be taking Place in Las Vegas this weekend with more than 100 elite athletes competing to win in the tournament. One of the two biggest ones are going to be competing against each other Andre Galvao and Ryan Gordon. This fight is very expected since they had some beef going on with them a while back when Ryan Gordon slapped Andre Galvao in the face.
If you don't know who these guys are, André Luiz Leite Galvão is a Brazilian grappler and professional MMA fighter. He is a 4th degree Brazilian jiu-jitsu black belt under Fernando "Tererê" Augusto and he is also a Judo black belt, Galvão is one of the most known athletes ever in the Jiu-Jitsu world, having won most major international tournaments multiple times. He has also fought on Strikeforce before and has fought some pretty tough opponents like Tyron Woodley, Jorge Patino and Luke Stewart. He has a record of 5-2.
And his opponent Gordon Ryan is an American submission grappler and Brazillian jiu-jitsu black belt, goon is considered by many to be one of the greatest no–gi grapplers of all time because all of his accomplishments and dominance. Ryan is a three–time ADCC World champion, two-time IBJJF No-Gi World champion and a four-time Eddie Bravo Invitational champion. Every is talking about this fight right now due to the fighters history with each other with what happened in the past with them. Make sure to stay tuned this weekend to know what is going to be happening with this fight and who is going to be taking the victory home and  to watch the other matches that are going to be happening. 
Also make sure to stay tuned her on the website for The Grandslam Champion's fight that is coming up fast on September 25th. If you are not aware of it Cris Cyborg is going to be having her first boxing fight ever against a Brazilian fighter with years of experience and with some pretty big names under her belt. Simone Silva is the opponent that Cyborg is going to be facing on the 25th in Curitiba, Brazil. Make sure that you purchase  your tickets here on the website!!