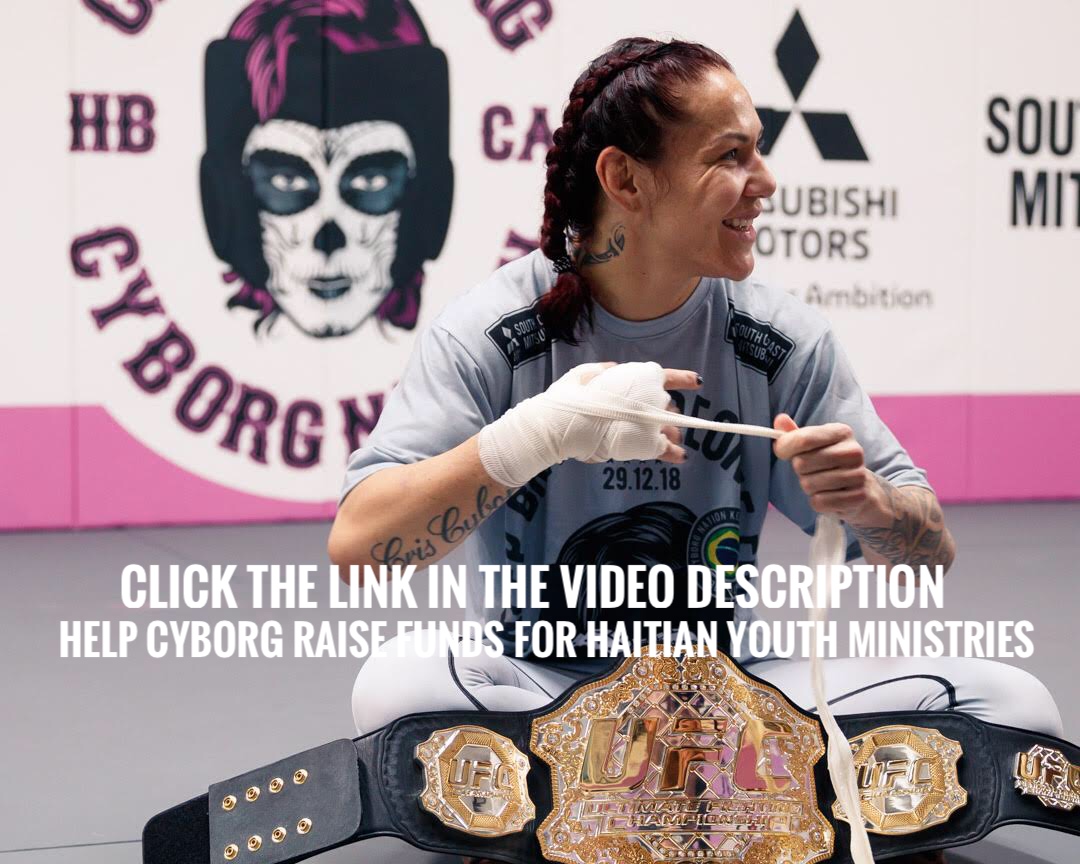 In the lead up to UFC 232, Team Cyborg has joined forces with Sony Gospel music recording artist Wesley Ros to spread the gospel and raise funds for the Gospel singer's Haitian Youth outreach programs.  Cyborg who will be fighting Amanda Nunes at UFC 232 on Dec. 29th in Los Angeles California as she defends her Featherweight World Title will enter to the octagon with the newly released Sony Gospel, "Meu Deus me Põe de Pé" preformed by Brazilian singer Wesley Ros.
Proceeds from the song's digital purchase will be used for Wesley Rob's Haitian Ministries "Associação AMAC (Amor e Ação)" which help to provide less fortunate kids with; Fresh food and water, formal education, and positive influence through Christian ministries which was formed as a mission base of Love and Grace following the tragedies and damages caused by Hurricane Irma in 2017.
The hit single is currently available for download on
UFC 232 will be available for purchase on Pay-per-view in the USA on Saturday Dec. 29th and shown in Brazil on Globo Canal Combate.