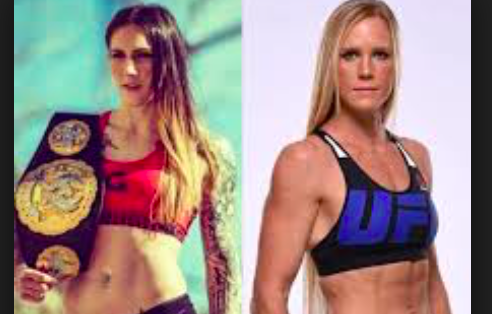 While Cris Cyborg was originally scheduled to fight Megan Anderson for the Featherweight world title at UFC 214, Megan Anderson suffered personal issues which resulted in the removal of her participation in the event.  Having last fought in Jan. 2017, Megan Anderson became Invicta FC champion once Cris Cyborg was forced to vacate her belt upon being brought into the UFC for two consecutive super fights at 140lbs.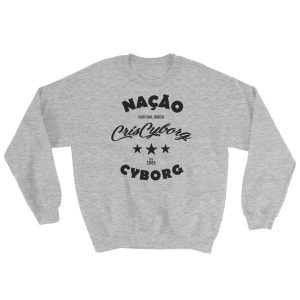 Cyborg who defended the Invicta FC belt three times after being awarded the championship for her Victory over Marloes Coenen, went on to win 2 super fights in the UFC at 140lbs before the promotion introduced her weight division.
As many fans will remember, Instead of having Cris Cyborg fight for the inaugural UFC 145lbs world Championship the promotion selected Holly Holm to fight Germaine De Randamie, despite the fact Holly Holm had never had a professional fight in MMA at the 145lbs weight limit.
Germaine De Randamie beat Holly Holm to win the historic first UFC Featherweight belt before vacating the title.  While waiting for a fight against GDR Cris vacated her Invicta FC belt, making then interim champion Megan Anderson the undisputed Invicta FC Champion of the World, a title she held after Germain De Randamie vacated her UFC Belt making Anderson the only featherweight world champion recognized in the world at the time, despite the fact ESPN had Cyborg ranked #1 pound for pound and she had not been defeated in 12 years.
No word as to why the UFC decided not to give Cyborg the fight with Anderson.  Cyborg who has been campaigning for a fight at UFC 226, however with Megan Anderson and Holly Holm both booked for UFC 225 and Amanda Nunes fighting at UFC 223 in Rio Brazil it appears Cris Cyborg might not fight again until the winter or early 2019.