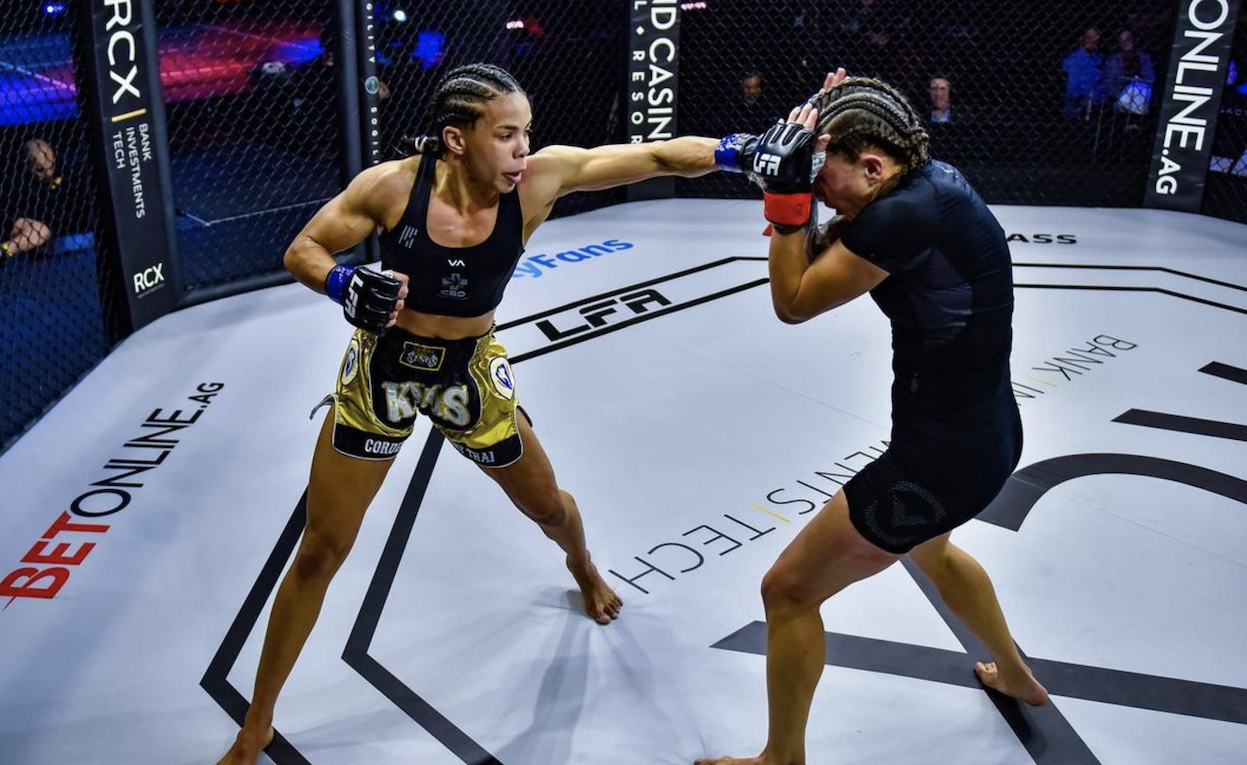 Top WMMA Flyweight prospect Dione Barbosa has improved her professional MMA record to 5 wins and only 2 defeats following her most recent performance at LFA 152, where she picked up a unanimous decision over tough Bellator MMA Veteran Jessica Middleton–a fighter with almost double the professional fight experience of Dione Barbosa.  After back-to back defeats to UFC standout Josiane Nunes and ADCC Grappler Jena Bishop, Dione Barbosa has again established herself as one of the top prospects in Women's MMA competing in the 125lbs flyweight division.
A Brazilian Jiu Jitsu Black Belt and former member of the Brazil National Judo Team, Barbosa used her striking to set up takedown entries then displayed a dominate ground game as she scored a 10-8 round on one of the judges score cards.  Following a decision win over Mariana Piccolo Barbosa has now done 6 rounds of MMA without losing a single round of fighting.
Fans will recognize Dione Barbosa from Season 2 of our premium membership Technique Thursday videos where she taught the fundamentals of Judo alongside Cris Cyborg.  If you would like to watch the Technique Thursday videos be sure to join the premium Cris Cyborg membership–besides the weekly Technique videos, and a discount in the online store members of the online premium group enjoy a monthly Q&A where the Champ sits with everyone during a virtual meet and greet. At only $2.99 the membership is less than a cup of coffee and when you order for the year you receive an autographed photo free!