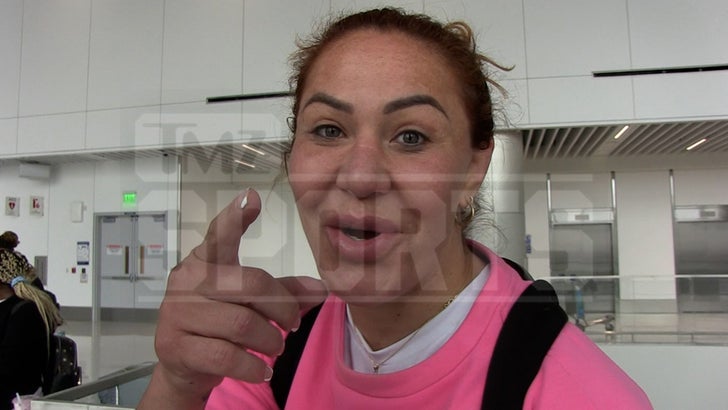 Cris Cyborg is one of the biggest names in all of Combat Sports.  The current Bellator MMA Champion, and former UFC, Invicta FC, and Strikeforce Champion is considered the sport of Mixed Martial Arts only Grand Slam Champion by having won all 4 major Championship Belts in her weight category of 145lbs.  Most recently going undefeated in her first 2 professional Boxing Fights, Cris Cyborg is a true Two Combat Sport superstar.
Having spent the week in Miami Florida attending the Bitcoin Conference, where many of the world's leading minds and influencers all meet so share, learn, and help facilitate the global adoption of Bitcoin, Cris Cyborg was arriving at LAX as the famed TMZ reporting crew quickly recognized her moving through the airport.
Discussing her expected upcoming fight against #1 Bellator MMA contender Cat Zingano, Cyborg also offered advice for PFL star Kayla Harrison to give "Uncle Scott" a call when she becomes a free agent this December.  Harrison who has used Cyborg's name in the media in an attempt to grow her own brand, will have an opportunity to face Cyborg because she will become an unrestricted free agent with no matching rights at which point she can either sign with Bellator MMA or stop mentioning Cris Cyborg's name in interviews.