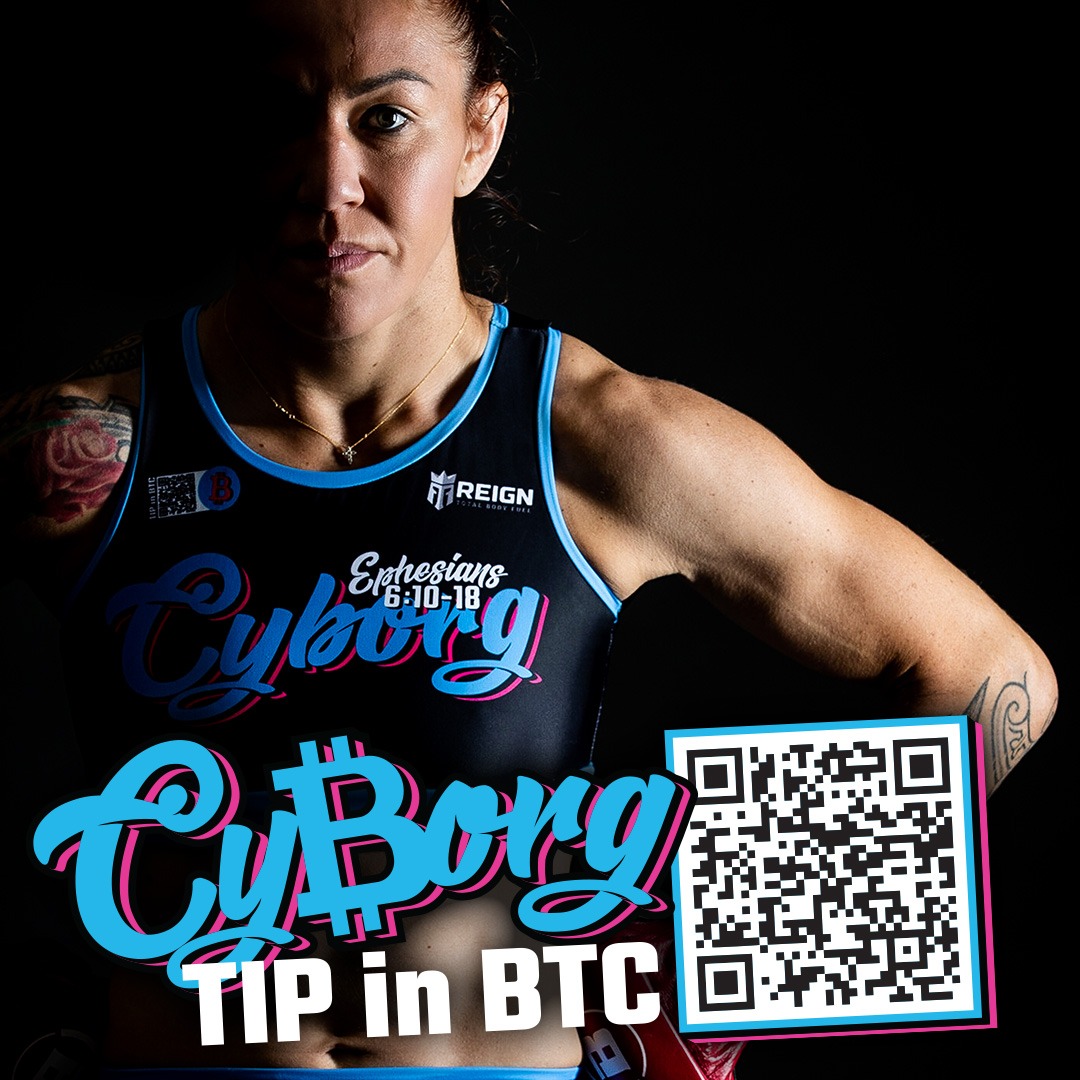 Bitcoin, BTC, is the perfect opportunity for fight fans to interact directly with their favorite professional athlete and show their support in the form of a Fan Sponsorship, allowing fans to share their appreciation with their favorite athletes following any performance.
At Bellator 271 Cris Cyborg's fight night uniform, and banner will feature a Bitcoin QR code which will allow fans to send her a 'fight night tip' for her performance inside the Bellator MMA Cage, Friday Nov. 12th live on Showtime Sports.
🚨 Fans can support their favorite fighters with #Bitcoin

50% of any #BTC sent before @criscyborg next @BellatorMMA fight will be shared with other athletes promoting the adoption of #BTC @arielhelwani @realbitcoinmagazine

Wallet address: 3AV6m3A3tAvkGPkXvANdm7xSt8X1DYjsYW pic.twitter.com/3jIi6jca1c

— @CrisCyborg fights Friday (@criscyborg) November 11, 2021

MMA's only Grand Slam Champion, Cris Cyborg has stated that 50% of any BTC donations received to the wallet will be shared with other professional athletes helping promote the adoption of Bitcoin, BTC, and Crypto.
Wallet address: 3AV6m3A3tAvkGPkXvANdm7xSt8X1DYjsYW