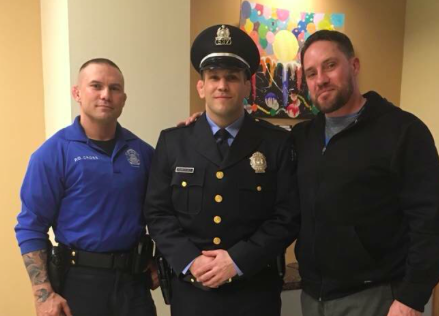 A huge congratulations to Brazilian Jiu Jitsu black Belt and Former UFC Fighter Luigi Fioravanti on becoming the newest St. Louis police officer!  The former United States Marine had 40 professional fights competing in the UFC, M-1, WEF, PXC, AFC, and a variety of other shows.
Born in 2981 Luigi Fioravanti completed all the officer training to pass the same standards required by everyone else to become a police officer.  As a member of American Top Team Lugi Fioravanti fought at 170lbs.  Wrestling in Florida as a high school student Fioravanti started participating in Judo at that time, and upon graduation high school was a part of Operation Iraqi freedom in 2003.
While stationed in California with the marines Fioravanti started training in Brazilian Jiu Jitsu and other MMA related Martial Arts with the goal of competing.  Starting of 7-0 his first career loss was to Chris Leben via decision before winning 4 more fights and losing close fights to Jon Fitch and Forrest Petz.
In 16 fights post UFC Fioravanti went 10-6 including a period of 5 fights where he won each appearance inside the cage.  When Luigi KO'd Solomon Hutchinson he was awarded UFC KO bonus of the night. for the Season 7 Ultimate Fighter finale Luigi faced Diego Sanchez. Luigi also has a win over former UFC Champion Dave Menne.
Congratulations on the next chapter of your life Officer Fioravanti and Cyborg Nation thanks you for your service to the community!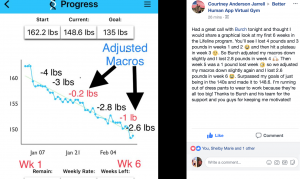 If you are looking to start off the summer right, get started with my functional meal and diet plans.  Working together with the creators of the Better Human App we have developed an easy and convenient shopping list and meal plan that will help you reach your micro and macro intake needs.  To get your hands on the plans, click here!