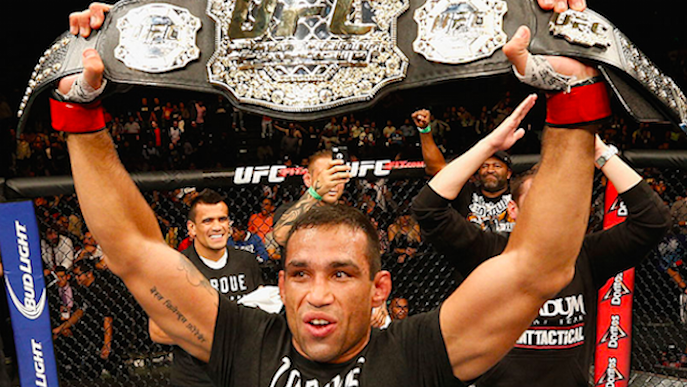 It appears as if the UFC is targeting another mega card when they return to Los Angeles for UFC 227 in June.  With rumors that the UFC was working on a fight between GSP and Nate Diaz sizzling out following Dana White's public acknowledgement we are now hearing another blockbuster fight is being targeted.
40 year old Alexey Oleynik from the Ukraine pulled of an unbelievable victory yet again at UFC 224 when he caught his opponent in a yogi Ezekiel choke.  The submission over Junior Albini is the 12th Ezekiel choke on the grapplers record, and the submission places him as one of the most decelerated grapplers in the heavyweight division.  Werdum who lost to Alexander Volkov in his last fight lives and trains in LA so the placement on the UFC 227 card seems logical.
Speaking to MMA Junkie Oleynik had this to say about Werdum, "It's very interesting for me to try my grappling with him. He says he is old-I'm not very young, too. Not young, not fast, but I have something to win."- expect this fight to continue to heat up ahead of UFC 227.