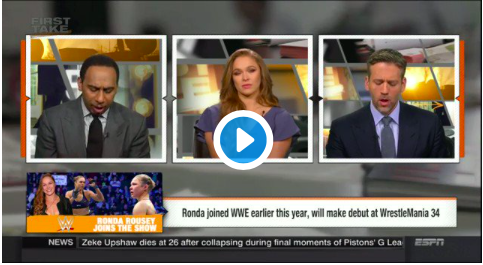 Ronda Rousey did the media tour today and put ESPN First Take host Max Kellerman in his place, no matter how unjust it was.  Max Kellerman who has been a fan of Ronda Rousey and her fighting style finally got an opportunity to ask Ronda about her back to back losses in the UFC, Rousey has gone media silent for the better part of two years since those defeats.
"Ronda what they didn't play in the preview…I said you were a woman who through your fighting, you became such a big deal that when you lost it was like the earth stopped spinning on its axis"
"You achieved such heights, one loss the whole world stopped and noticed it, why do you think there was negative backlash to you after the loss"–Max went on to talk about the criticism she received after the loss, and then clarified that he was talking about what others had said, when Ronda replied, "I experienced a lot of people who quote some people, that are really just afraid to say their opinion." —which viewers and Max Kellerman himself thought implied him.  Watch the video for yourself, do you think Ronda was in the right place for calling Max Kellerman out on this issue? Kellerman has been a strong Rousey supporter in the past on the First Take show.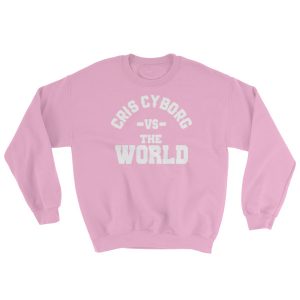 — Jed I. Goodman (@jedigoodman) March 27, 2018

If you are looking to start off the summer right, get started with my functional meal and diet plans.  Working together with the creators of the Better Human App we have developed an easy and convenient shopping list and meal plan that will help you reach your micro and macro intake needs.  To get your hands on the plans, click here!