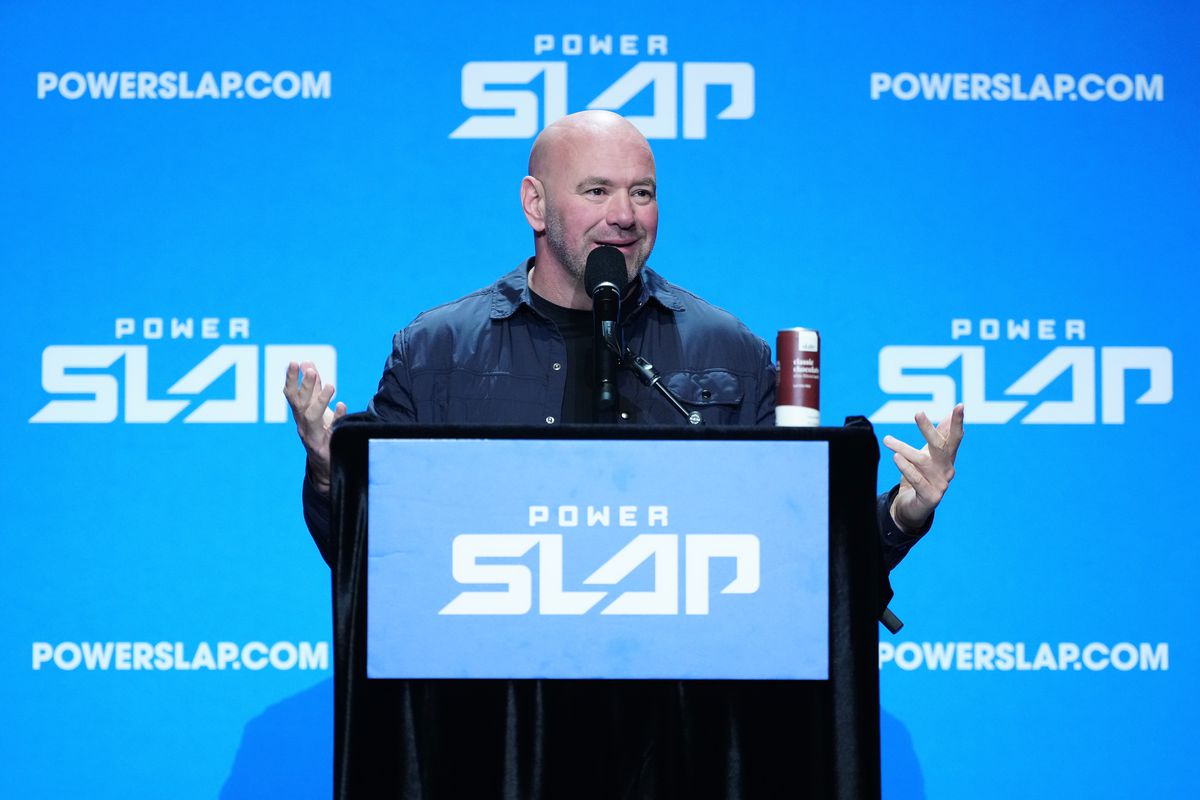 Wether the UFC President Dana White's POWER SLAP show gets aired at a later date on TBS, or finds a different broadcast partner like UFC Fight Pass, fans who were expecting to see the show premier this Wednesday night have noticed that the most recent TV program listings has a re-run of Yellowstone in the times slot that once featured Ep. 1 of the 1st season of Dana White's POWER SLAP combat show.
Rumors of TBS having discussions about pulling the entire project have started circulating following the viral video of Dana White slapping his wife while in Mexico during NYE went viral.  The show is certainly delayed as the premier is no longer listed on viewing program listings, however there is a possibility that the network could re schedule the broadcast.  This news was first reported by MMA Reporter Jeremy Botter a successful substack UFC reporter.
A Warner Media source tells me Dana White's Power Slap series is no longer listed on any internal programming schedules and all ad spots have been dropped. The death of the deal, I'm told, is basically just paperwork at this point.

— Jeremy Botter (@jeremybotter) January 5, 2023
White and his wife both addressed the incident with UFC media partner TMZ before having WME repped Stephen A Smith bring the incident on air during a segment with Molly Qerim however many on the social forums feel that the mainstream media have failed to report this incident citing in comparison Will Smith's recent incident and the amount of repercussions and consequences he paid in comparison to White who was seen on video slapping his wife twice.