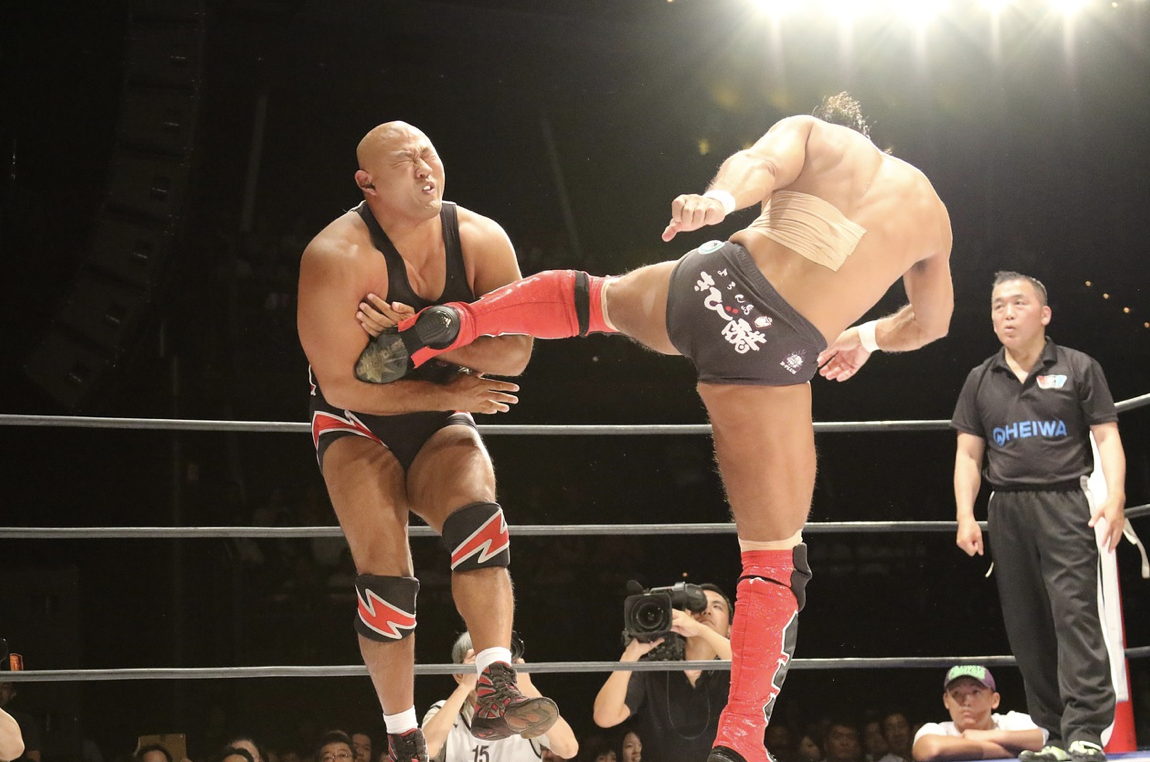 5 WWE Superstars that Could Make it in the UFC
Are you a fan of World Wrestling Entertainment or much known as the WWE? Do you know that the franchise all started in 1952, which eventually became the biggest professional wrestling promotion? The franchise has featured many iconic matches and gave way to the discovery of many famous wrestlers turned actors like Dwayne Johnson and John Cena.
However besides dominating Hollywood, there are other industries that WWE superstars can take on, like the Ultimate Fighting Championship or UFC. Though Philip Brooks did not make the distance, there is still hope for WWE Superstars who want to be UFC fighters. All they need is some mixed martial arts training, motivation, perseverance and a little faith.
If you are a fan of both sports, then you would agree that some WWE superstars, given their athleticism and skills, can also dominate the UFC ring. With their strength and skills, not to mention a built advantage, they could easily take down their opponents without breaking a sweat. With that, here are 7 WWE Superstars that could make it in the UFC.
Kurt Angle
There is no denying that Kurt Angle is one of the greatest wrestlers in WWE history. Among his accomplishments are winning a gold, silver, and bronze medal in the World Championships in the 90s. Additionally, he also won the gold medal in the 1996 Summer Olympics. According to USA Wrestling, Kurt Angle is the greatest shoot wrestler of all time.
Given his experience, skill, and build, he could have easily conquered the UFC ring. His experience in the WWE would make him one of the best grapplers in the UFC. Though Kurt Angle never pursued mixed martial arts, there is no doubt that he could have been one of the UFC greatest fighters. 
Bret Hart
A second-generation Hart in the sport of wrestling, Bret Hart is no stranger to the franchise as he was introduced to it at a very early age. This wrestler dominated the Wrestling sport in the '80s until the '90s and was declared as Canada's Most Outstanding Wrestler. Bert Hart is WWF's (currently known as WWE) champion from 92' to 96'. 
Hart started training at the age of 9. It could have been his advantage in terms of endurance and experience. Bret Hart never dreamed of going in the octagon ring, but given his build and skill, he could have effortlessly finished a match. Bret Hart is one of UFC's could-have-been prominent fighters. 
Shelton Benjamin
Shelton Benjamin is one of the greatest wrestlers in the globe. He succeedingly won 3 intercontinental championships and won the United States Championship once. Shelton was an ally of Team Angle, which is the world's greatest tag team along with Angle and Haas. Moreover, he also won the Universal Heavyweight Championship.
Given his skills in WWE, he could have taken down, grappled and wrestled his opponents in the octagon ring. He has the experience, skills, and built for the UFC matches. Shelton never pursued a career in the UFC, but he could have been a great fighter in the UFC industry. 
Rob Van Dam
Rob Szatkowski or famously known as Rob Van Dam, has successfully won 28 championships in his entire career. Rob Van Dam is considered one of the most athletic wrestlers in WWE history, which might explain his advantage to his opponents. In 2014, WWE named him as the greatest star in the Extreme Championship WRESTLING (ECW) history.
Rob Van Dam was already exposed to different types of sports at an early age, one of which is mixed martial arts. Though short in height, his build would easily make up for it. If he used his WWE skills and experience, alongside his mixed martial art expertise, he would have become one of UFC's greatest. 
The Undertaker
Mark William Calaway or better known for his ring name The Undertaker has been deemed one of the greatest wrestlers in WWE history. Calaway won 7 world heavyweight championships in his career. Because of this, the Undertaker has been the longest-tenured wrestler in the WWE franchise. 
The Undertaker has an immense weight, height, and reach advantage that could have been helpful if he pursued a career in the UFC. His skills and experiences in wrestling could have also been useful in UFC matches. Moreover, it would be challenging to take him down or knock him out. 
2020 Updates: WWE Superstars Transition to UFC
Though we may not see these legends fight in an octagon ring, there are WWE Superstars you should watch out, as they transition and try to compete in the UFC. Like Brock Lesnar, he is a former WWE heavyweight champion, who became a UFC heavyweight champion. 
For more updates about WWE wrestlers into UFC fighters, you can read articles about UFC or watch their matches on the television. A tip for the new fans, you can also check out UFC betting odds as it dictates their winning prospects in their upcoming events. Moreover, UFC betting odds explained can also help you distinguish which fighter is the crowd's favorite. 
Takeaway
Many wrestlers have successfully become triumphant in the world of UFC. They have the skill, talent and experience. All it takes is a little training and motivation. In conclusion, WWE superstars can also emerge victorious in the world of UFC.