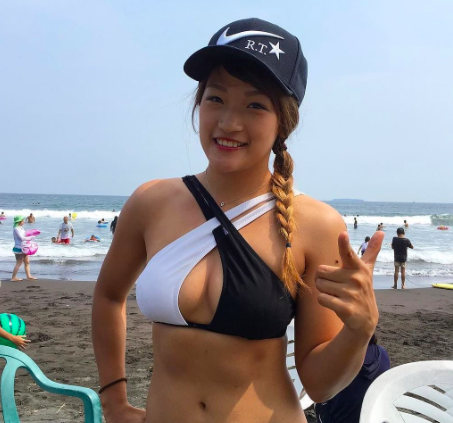 Rizin the top MMA promotion in Asia will be back July 29th for another action packed event as they present RIZIN 11.  Yesterday the promotion held a press conference with Sakakibara, Takada, and Cesar Takeshi to make announcements regarding the rest of their schedule and their upcoming fight card.
Ricin's Super Atomweight champion Kana Asakura is going to be back in action against Shootboxing legend Rena Kubota.  The fight will be a rematch after Asakura choked the Shootboxing legend Rena Kubota unconscious in their first bout. Rena has not competed since the loss and appeared in the ring after Asakura defeated Melissa Karagianis at RIZING 10 to ask for a rematch.
Rena is scheduled to fight Elaine Leal on July 6th for Shootboxing and then will rematch Kanna Asakura at RIIN on July 29th.  "In our last fight, I couldn't get over a fact that I was fighting a friend" said Kubota. "When we fought, she wasn't my opponent to beat, she was my friend. But I learned the hard way that I was wrong. Now that is the fight is set I know that she is my opponent, my mind is set so Have no problem hurting her.
Other fights announced include;
Kyoji Horiguchi vs Hiromasa Ogikubo
Kanna Asakura vs Rena Kubota
Jiri Prochazka vs Bruno Cappelozza
Saori Ishioka vs Miyuu Yamamoto