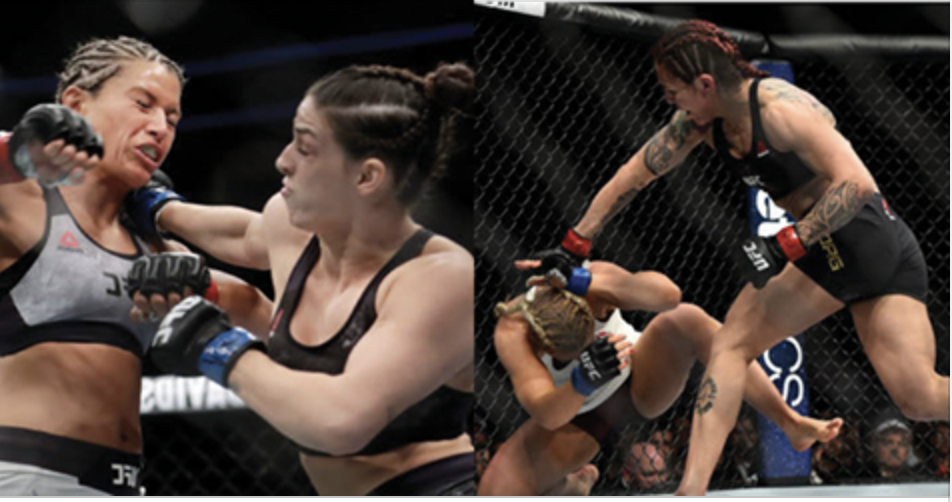 Breaking down the recent Rating reports that have been released, one thing is sure, Women's MMA is FAR FROM dead.  The recent UFC 222 event that took place in Las Vegas had 3 WMMA fights on the card and featured the promotional debut of Mackenzie Dern in the main event of the FS1 portion of the FREE TELEVISED TV portion of the card.
In a back and Forth fight Mackenzie Dern was able to defeat Ashley Yoder via a split decision.  The prelims on FS1 while not as strong as Cris Cyborg's record breaking numbers against Lina Lansburg at UFC FN 95 where exceptionally good.  Averaging 905,000 viewers on FS1 and peaking at over a million views reaching 1,076,000 views during Dern's bout the ratings show Mackenzie is using her platform well to build her fan base.
Last year when Cris Cyborg fought as the main event on FS1 against UFC newcomber Lina Lansburg she was able to average a million viewers, and peaked at just over 1.3 million live viewers during her main event of UFC Fight Night 95 becoming the most viewed female fight in the history of Fox Sports 1 TV Channel..  Judging by the numbers, Mackenzie could be the next Brazilian Superstar for the company to promote.
Following the Free fights on FS1, the PPV portion of the event started, and according to Tapology the event sold 260,000 PPV buys, considerably well for a Main Event change on 3 weeks notice against an opponent for Cyborg who had never fought in the UFC and had a relatively small social media following prior to the fight.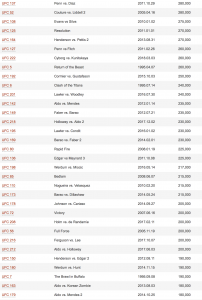 Dern who is currently 6-0 prior to fighting Ahsley Yoder competed in the LFA and Invicta FC promotions.  The Brazilian Jiu Jitsu Black Belt is an IBJJF World Champion and at 24 years of age considered one of the best prospects in Women's MMA.  Daughter of Brazilian Jiu Jitsu Legend Megaton Dias, Dern represents the MMA LAB in Phoenix Arizona.