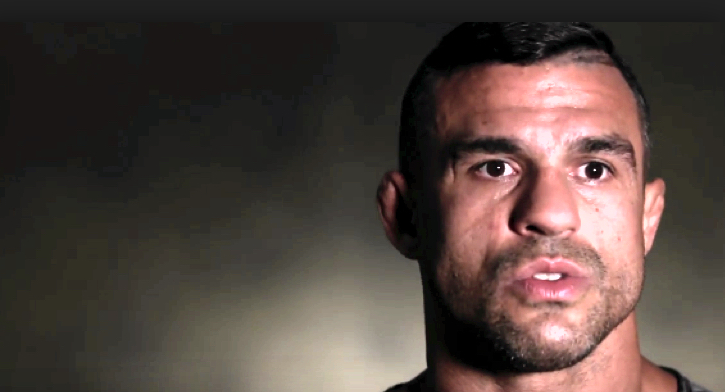 Vitor Belfort suffered a disappointing first round loss to Lyoto Machida at UFC 224, which went down as the worst purchased UFC PPV in the past decade. Vitor Belfort who disclosed after the fight that he had a serious knee injury and chose to still compete, leaving his gloves in the cage following the fight, it has lead many to believe he is at least in part retired.
Who wants to see @philbaroni vs Vitor Belfort?

— Ali Abdelaziz (@AliAbdelaziz00) May 18, 2018
MMA Super manager Ali Abdelaziz however sent out an interesting tweet today, suggesting that a fight between Vitor Belfort and the New York Badass Phil Baroni is something that might actually be a possibility. Baroni who is 42 years young picked up an impressive an impressive 24 second TKO in his last performance against Matt lager as the Main Event of KOTC- Under Siege. Previously to that Baroni had dropped fights to Karo Parisyan, Nobotatsu Suzuki, and Kayato Sakurai after a devastating KO win over BJJ legend Rodrigo Ximbica Ribeiro at One Fc 5.
At 41 years of Age Belfort has lost 3 out of his last 4 with a No Contest to Kelvin Gastelum also in the mix. A decision win over Nat Marquardt is the last win for Vitor Belfort since a 2015 KO over Dan Henderson at UFC Fight Night 77. No longer signed to the UFC, it is possible a Phil Baroni V Vitor Belfort fight could take place in RIZIN FF or the new MMA promotion being rumored to be put together by Oscar De La Hoya and his expected promotion of Chuck Liddell Vs Tito Ortiz 3