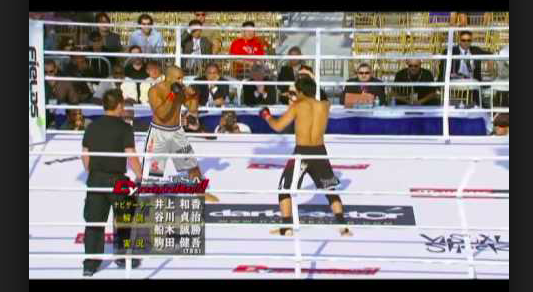 When Gesias JZ Cavalcante beat Vitor Ribeiro Shaolin and went on to win the K-1 Hero's light weight tournament in Japan many people considered him the best lightweight fighter in the world.  A veteran of more than 14 years, and over 30 professional fights, JZ Cavalcante of Rio De Janeiro Brazil will be making his first fight in his native country of Brazil.
JZ will be making his return to Brazil with the Brave Combat Veteration when they promote their 11th event in Belo Horizonte April 13th.  Calvalcanti is scheduled to fight Erivan Pereira.  This will be Cavalcanti's second fight with the promotion.  In a fight of the night performance JZ and Alan Omer threw fireworks inside the cage when BRAVE was taking place in Bahrain last November, however it was JZ how was on the losing side of that exciting war.  Pereira will be no easy test, as he has won his last 4 fights leading into this bout.
JZ told reporters "I'm very excited to be fighting in Brazil, it's going to be my first time fighting professionally in my country but I've had some amateur bouts there. Unfortunately I'll be fighting a fellow Brazilian, but this is part of our work. He's not my enemy. I'm going to go out there and get the job done, and shake his hand afterwards. If he wants to beat me he will have to kill me."

If you are looking to start off the summer right, get started with my functional meal and diet plans.  Working together with the creators of the Better Human App we have developed an easy and convenient shopping list and meal plan that will help you reach your micro and macro intake needs.  To get your hands on the plans, click here!