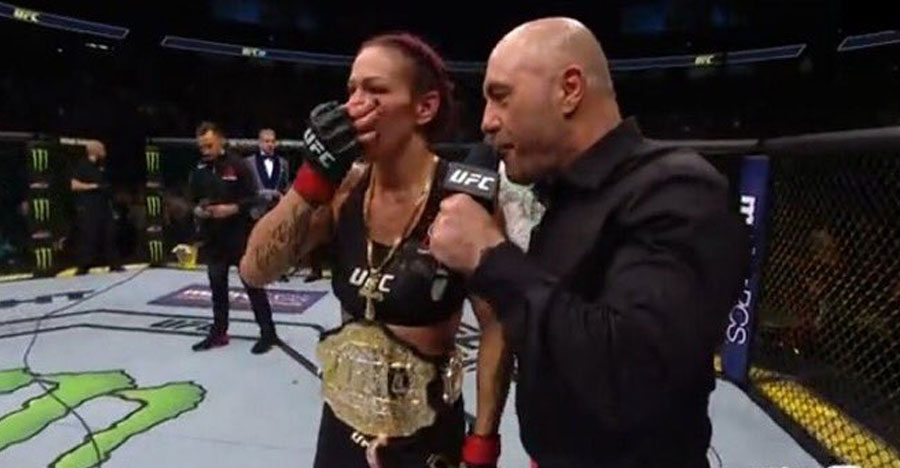 HEEEEEEYYYYYY!!!! Thank you to all of #CyborgNation who made it to Las Vegas for #UFC219, and to all the fans who purchased UFC 219 on PPV, I appreciate you. Early indicators are showing UFC 219 to be one of 2017's top 5 most bought UFC PPV's, which is a great success for my first PPV Main Event on a bout only signed 8 weeks out for an event without a promo tour.  Google had over a million searches for UFC 219 and it's related Key Words, which almost doubled the averages for UFC PPV's in 2017.
Now everyone is wanting to know 'WHAT IS NEXT'?
Am I going to fight Megan Anderson?
What about facing Amanda Nunes?
I decided to take a couple of minutes with my Web Team and update everyone who has started following my blog. SHOUT OUT ANDREAS HESSELBACK on the website Re-design! If you haven't visited the new Store, we have added a bunch of OFFICIAL CYBORG apparel, and new designs are constantly being added. Check out the CYBORG NATION STORE HERE.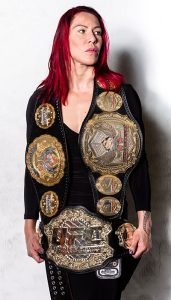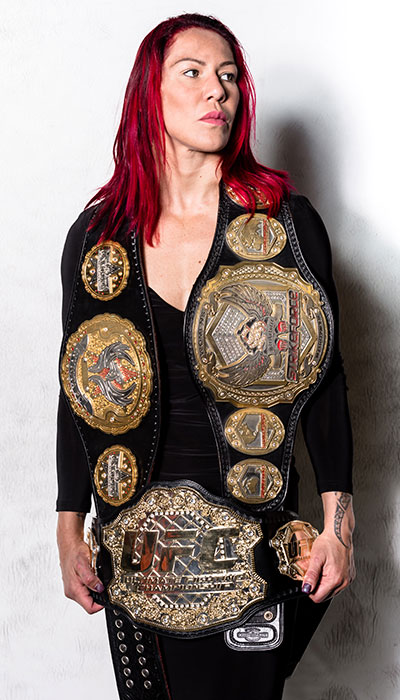 My fight with Holly Holm was my 7th under UFC contract, and my 4th to actually take place inside the Octagon. During the first 3 fights of my UFC contract I was able to defend my Invicta FC 145lbs WORLD TITLE 3x's before eventually being brought to the UFC to compete at 140lbs for two Superfights.
Following two horrific weight cuts and bouts against Leslie Smith and Lina Lansburg, the UFC finally brought in the Featherweight 145lbs division. I was excited to hear the promotion had created the weight class, however learning that Germain De Randamie and Holly Holm would be competing for the Historic first ever belt in the UFC while I was medically sidelined hurt.
Eventually GDR a world champion in Muay Thai, beat Holly Holm by decision, capturing a belt in a weight class she hadn't fought in for over half a decade, against a girl who had never had an MMA fight at 145lbs.
GDR  then went on to Vacate her 'World Title'.
No longer able to return back to Invicta FC to defend my 145lbs WORLD CHAMPIONSHIP after the 2 UFC superfights at 140lbs, I too had vacated my belt.
Australian Megan Anderson went on to defeat former 145lbs contender Charmaine Tweet to capture the vacated Invicta FC Featherweight World Championship belt. while I waited for my health to recover.
Without a World Title, I was given an opportunity to 'compete for the 145lbs UFC World Championships' even though I felt I was already the World Champion at that weight class. Originally I was to face Megan Anderson, however due to personal issues she was forced to withdrawal from UFC 214.
Searching for a replacement the UFC found Invicta FC Bantamweight Champion Tonya Evinger, who while ridding a 10 fight win streak had not fought at 145lbs in almost a decade. Tonya proved to be a tough opponent and after 3 rounds I was able to get the win, in a bout that officially made me the "UFC Champion at 145lbs".
In my first Title Defense Megan Anderson still had not dealt with her personal issues and was unable to compete. Instead of offering a fight to the next Featherweight contender available, Holly Holm was given the bout despite going 1-3 over her past 4 fights.
The matchup proved popular with the fans, and our styles eventually made for Fight Of The Night, however Holm was given a title shot over girls who had been fighting at 145lbs and winning because she was more popular, and not because she was the next contender in line.
Having re-established myself as the WORLD CHAMPION at 145lbs I feel it is my obligation to fight the #1 contender at 145lbs in my next fight.
I have fought 4 consecutive fights against girls who have come up from 135lbs to fight me, because they were "SUPERFIGHTS" for the fans. Besides Lina Lansburg (I fought her at 140) none of these girls had been fighting at featherweight.
As a World Champion it is important that you face the #1 contender. That is what makes it sport and not entertainment, otherwise what are the girls fighting at 145lbs training to work towards if they know they will never be given a title shot even if they become the best in the world?  I have  a responsibility to the sport to ensure that when I retire the 145lbs division continues to exist, and it is because of that I want my next fight to be against a contender from the featherweight division that has fought at 145lbs within the last year.
If Megan Anderson is not ready to fight, then the next available contender Pam Sorenson deserves the opportunity.  I can continue giving fans superfights, however in order for this division to grow it is my responsibility to respect the work of all the women fighting at 145lbs and give the top girls a chance at the title once they have earned it. If Amanda Nunes truly wants an opportunity at the 145lbs belt, a win against any ranked contender in that division would help establish her back in a weight class she left before fighting me.