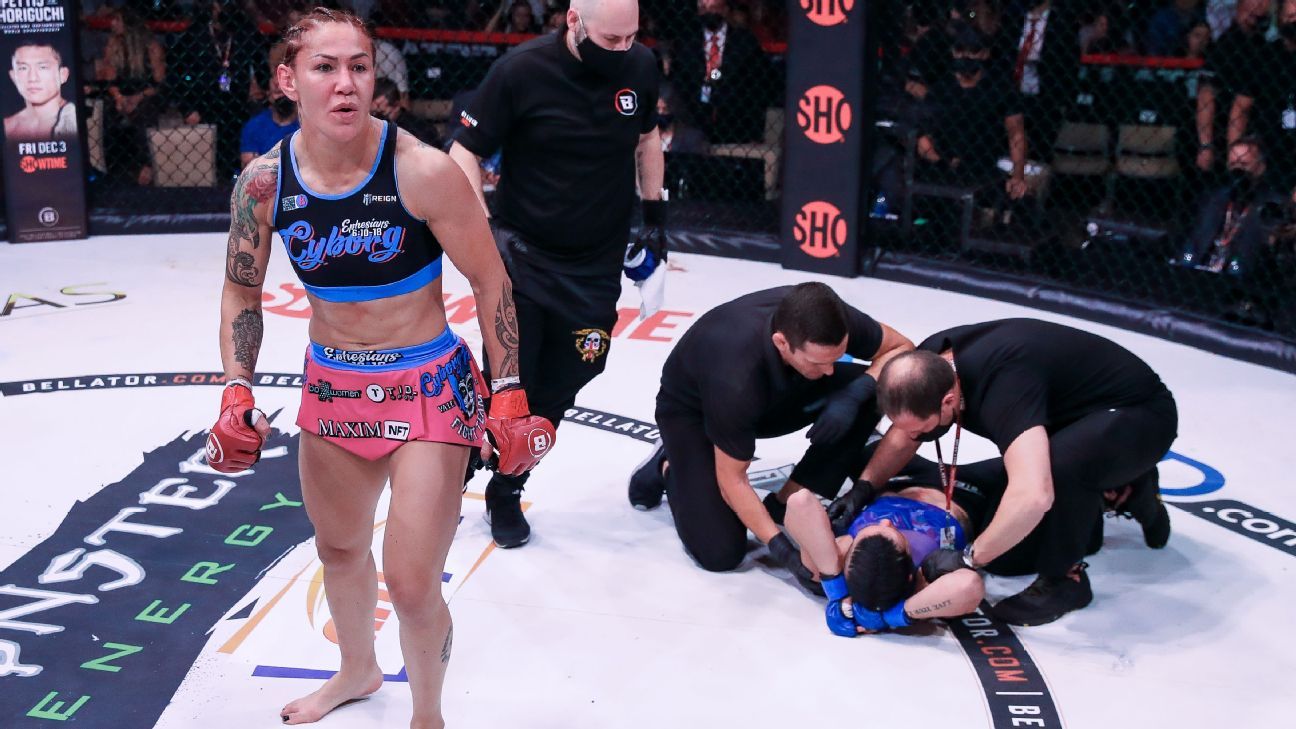 Today, we are excited to promote NCF 11, the last event of 2021 for the highly successful Nacao Cyborg Fights promotion, which has continued to set records in the South of Brazil as the leading mixed combat sporting event.  After breaking live viewership records on Band SPORT TV, NCF successfully launched a digital series which helped crown a Bantamweight Champion who was awarded a future bout with Bellator MMA for becoming Grand Prix Champion.  Placing MMA fighters in larger shows like the UFC and Bellator MMA Nacao Cyborg Fights has established itself as the top promotion in Brazil for prospects looking to establish themselves in Combat Sports, becoming a fan favorite instantly.
3pm PST Join Cris Cyborg live from Curitiba Brazil for NCF 11, the final event of a very successful year for the Mixed Combat Sporting event.  
Fights will be shown live and free!
Main Event Bantamweights Erick Viscondi (9-2) will face unbeaten Alisson Murilo (4-0) to crown a new Bantamweight Championship
Co main event will feature Bantamweight Tournament Runner up Wagner Lima (14-6) against one of the top prospects in Brazil Hamyrez Oliveira (9-3)
Main card
Undefeated Lucas Bento (6-0) will look to stay that way against Loibe De Oliveira Neto (4-1)
Pro debut of female fighter Mirela Vargas as she will face Ariele Ribeiro (2-1)
Claudenilson Nunes (2-1) vs Felipe Bueno (1-0)
Preliminary Fights
The preliminary fight card will feature rising 155lbs female MMA prospect Thay Xavier who will
look to remain undefeated as an amateur against Amanda Louise.
the remaining fights on the prelims include
Geovanna Moura Vs Gabriely Prado
Davi Meneses Vs Abenin Silva