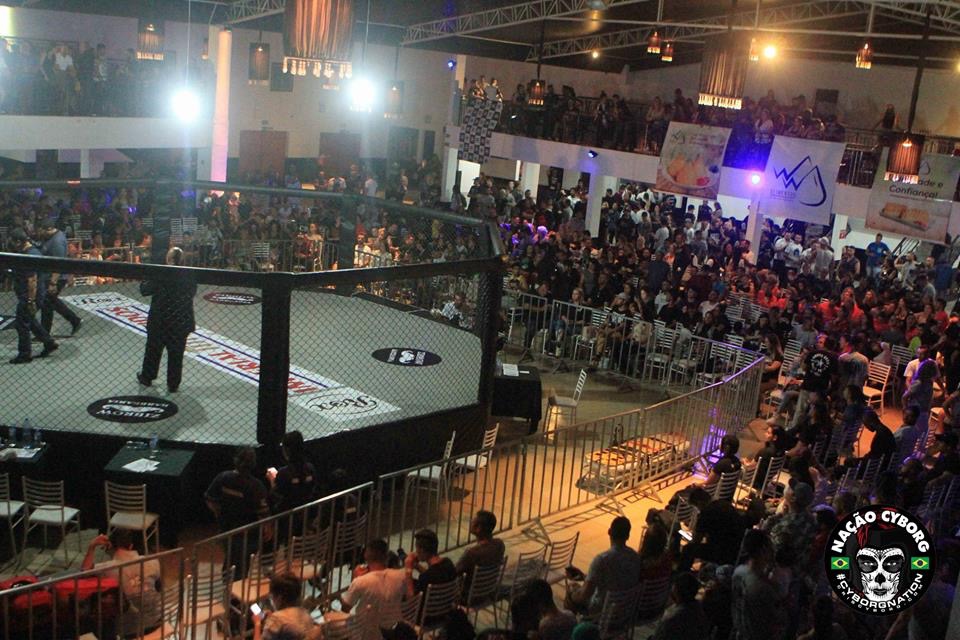 NC Fights is the leading mixed combat sporting event in the South of Brazil having already set a live attendance record at NCF 6 before breaking ratings on BAND SPORT TV NCF is now getting set to launch the digital series with the Semi Final and Final rounds of the Bantamweight Grand Prix which will award a Bellator MMA Contract to the winner at the completion.
Watch the preliminary fights of NCF 6 as we get set for the return of the SemiFinal and finals of the Bantamweight Grand Prix.  Nacão Cyborg is the Mixed Combat Event promoted by Cris Cyborg and her brother Rafael Jackal Justino in Brazil.  To watch more fights click here.
Remember to sign up for the Cyborg Nation premium service to enjoy weekly technique Thursday moments with BJJ Black Belt and MMA Grand Slam Champion Cris Cyborg.  Members of the premium service enjoy Monthly 1 on 1 conversations with the champ, individualized Thursday techniques, and exclusive discounts on memberships.  Register for Cyborg Nation online HERE.