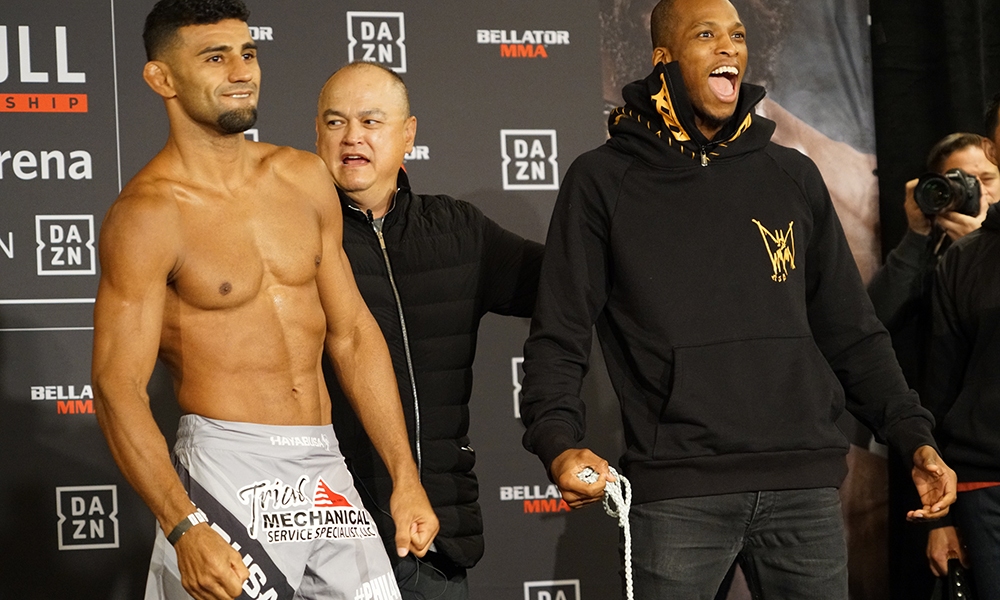 Today Michael Page came out and talked a little bit about his rematch against Douglas Lima and what Lima and the crowd should expect from this fight. These two have fought against each other on Bellator 221 in 2019, which was the same event that Patricio Pitbull beat Michael Chandler, and now on Bellator 267, they are going to have the rematch to see who the actual champion is. The last fight was won by Douglas Lima by KO but a lot of people thought that Douglas Lima was just lucky that day and that Venom should get the rematch, and that is exactly what they are going to do on Bellator 267 that is going to be taking place in London, United Kingdom, which happens to be where Michael Page is from. In his interview, today with the media Page claimed that he has studied lima's game and since they have already fought before he has an idea of what his opponent is going to do, and that if Douglas Lima tries to change his game too much he is going to run into something horrible that he does not expect to happen.

Michael Jerome Reece-Page, is a British kickboxer, boxer, and MMA fighter of Trinidadian and Jamaican descent. He is well-known in the MMA world for his unorthodox fighting style, which originated from karate and freestyle kickboxing too. He has an amazing record of 14-1 and he has huge names on his winning list like Derek Anderson, Evangelista Santos, Ross Houston, Richard Kiely, and many more fighters that he has defeated in the past. His only loss was for Douglas Lima and now hopefully he will get the chance to get the win and beat Douglas Lima on Bellator 267. 
Douglas Lima is a Brazilian MMA fighter who competes in the welterweight division of Bellator MMA, where he is a former three-time Bellator Welterweight Champion. He is also the former MFC Welterweight Champion and has a record of 21-7, even though he is coming from two losses from Gegard Mousasi and Yaroslav Amosov, he has many fights against huge names in his division like Rory MacDonald, Andrey Koreshkov, Paul Daley and we will see what is going to happen on the next event where he is going to be facing Michael Page again.