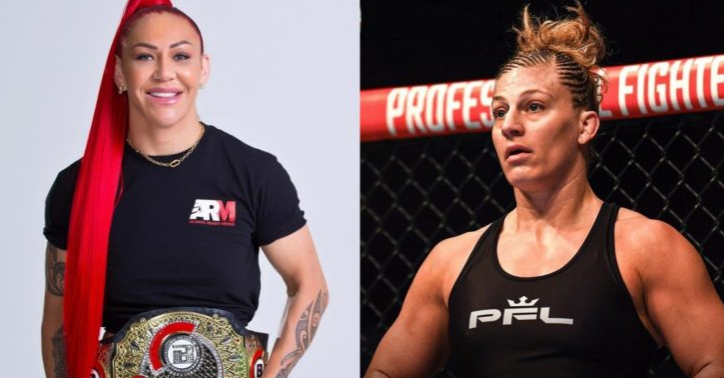 Kayla Harrison opens 2 to 1 against underdog grandslam champion Cris Cyborg in the media. Kayla Jean Harrison is an American judoka and professional MMA fighter who currently fights on the event PFL. Harrison competed in the 78 kg weight category in judo and she is currently fighting in the lightweight division in MMA. Kayla is a great fighter but she has never fought anybody like Cyborg, Cyborg has won against Olympic level wrestlers in Greco style, she has one of the hardest punches in all of women's MMA and is 4 times world champion in four different organizations such as Bellator, UFC, Strikeforce and Invicta. In conclusion, it is clear that the judoka Kayla Harrison has never fought anybody in that level or with that much of experience since we also know Cyborg has been fighting for 16 years and has been the champion for 14 of them. 
Cris Cyborg, 36, is the only grandslam champion of the world. Cris Cyborg was born in Curitiba, Brazil in 1985. She currently lives in Huntington Beach, California. Cyborg started as an athelte at a young age by doing Handballl when one MMA coach saw her  in one of her games and asked her to go start training at the gym because of how athletic and fast she was while playing, and so she went. And after that she fell in love with and started to get into it more and more until she became the Grandalam Champion of the world. And if you are interested in knowing more about the Granslam Champion Cris Cyborg her trainings, her personal life, fight camps, preparation for fights, Cyborg Nation events, PinkBelts,  Cyborg's pets and  more follow her on Instagram, Facebook, Tiktok, and on her Youtube channels which is criscyborg. Make sure to stay tuned in all of their social medias to know when news come out and when they fight next. 
This would be a fight that a lot of fans would love to see, if you want to know more about the possibility of this fight happening stay tuned on the champ's social media for further information on the topic of this maybe upcoming fight.