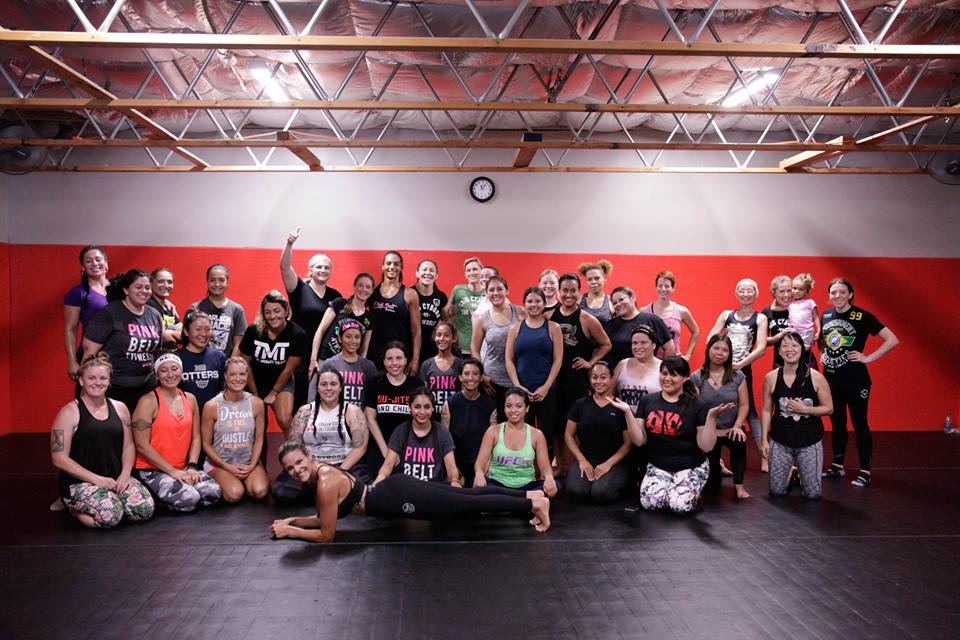 LADIES!!!! If you have never been to a PinkBeltFitness by Cris Cyborg, then Oct 13-14th IS A DON'T MISS EVENT!  For the first time in almost 2 years the OVERNIGHT PINKBELT FITNESS CAMP is back!  Spend 2 days training fitness and martial arts with UFC Champion Cris Cyborg, and enjoy an overnight Slumber Party inside her NEW Private Training facility built specifically for UFC 232 Training camp in Huntington Beach California.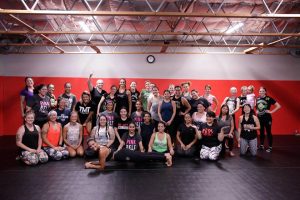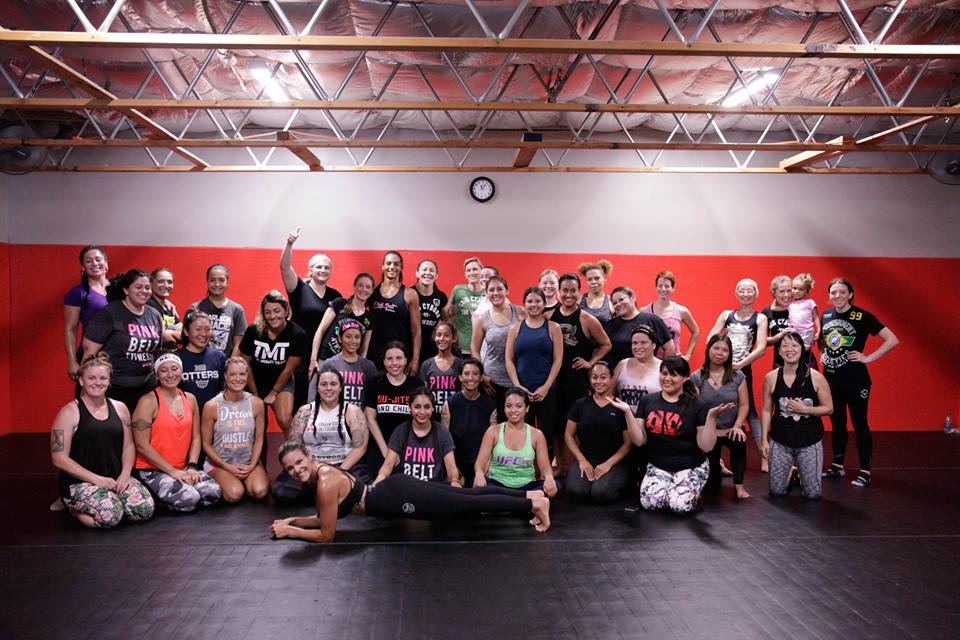 This event is friendly to beginners in both Fitness and Martial Arts.  In a WOMEN'S ONLY training atmosphere, be inspired, learn new skills, and meet new friends in this life changing event!  For those of you returning for this camp, we have a great event planned with prizes, games, and guest instructors!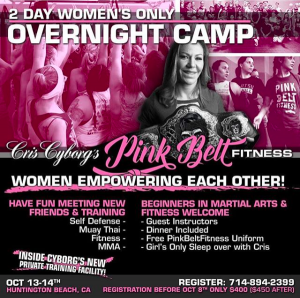 Due to this overnight camp being inside the new private training facility of Cris Cyborg for the Amanda Nunes fight Dec. 29th in Las Vegas, space is extremely limited.  To sign up for this event call 714-894-2399 today!
For those of you flying into the event, here's a cool Video Log of Cris's last Pinkbelt Fitness from Phuket Thailand!