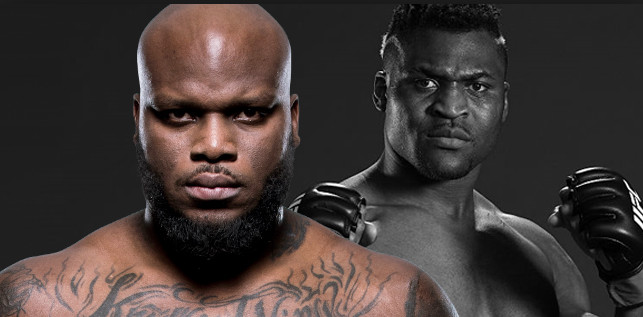 Fresh off a title fight against Stipe Miocic Francis Ngannou of Cameron has been quiet on social media despite callouts from Derrick "The Black Beast" Lewis.10-3 in the UFC and coming off a win over Marcin Tybura Derrick Lewis has made Francis Ngannou a subject on social media in an attempt to set up a fight between the two heavyweight slugfest fighters.
Derrick Lewis has KO'd or TKO'd Jack May, Carlos Augusto Inoente Filho, Ryan Potts, Viktor Pesta, Damian Grabowski, Gabriel Gonzaga, Shamil Abdurakhimov, Travis Browne, and Marcin Tybura during his UFC ring. Ngannou was 11-1 in MMA before his most recent defeat to Stipe Miocic at UFC 220 in Boston Massachusetts.
#cardio #ufcaustin pic.twitter.com/z0BQGUUAqW

— Derrick Lewis (@Thebeast_ufc) January 21, 2018
With wins over Alistair Overeem, Andrei Arlovski, Curtis Blades, Luis Henrique Ngannou has proven himself as a quality heavyweight competing against the best.  Recently Alistair Overeem has tried to get a rematch with Ngannou, so there is no confirmation of a booking of the fight between Ngannou and Derrick Lewis, however judging by the reply on Twitter it looks like Francis is down with a fight!
Derrick has been talking some of his sh*t while I was off . Can someone please let him know that I'm here now, so if he really wants me, he should send his manager to deal with @ufc

— Francis NGannou (@francis_ngannou) March 18, 2018

If you are looking to start off the summer right, get started with my functional meal and diet plans.  Working together with the creators of the Better Human App we have developed an easy and convenient shopping list and meal plan that will help you reach your micro and macro intake needs.  To get your hands on the plans, click here!