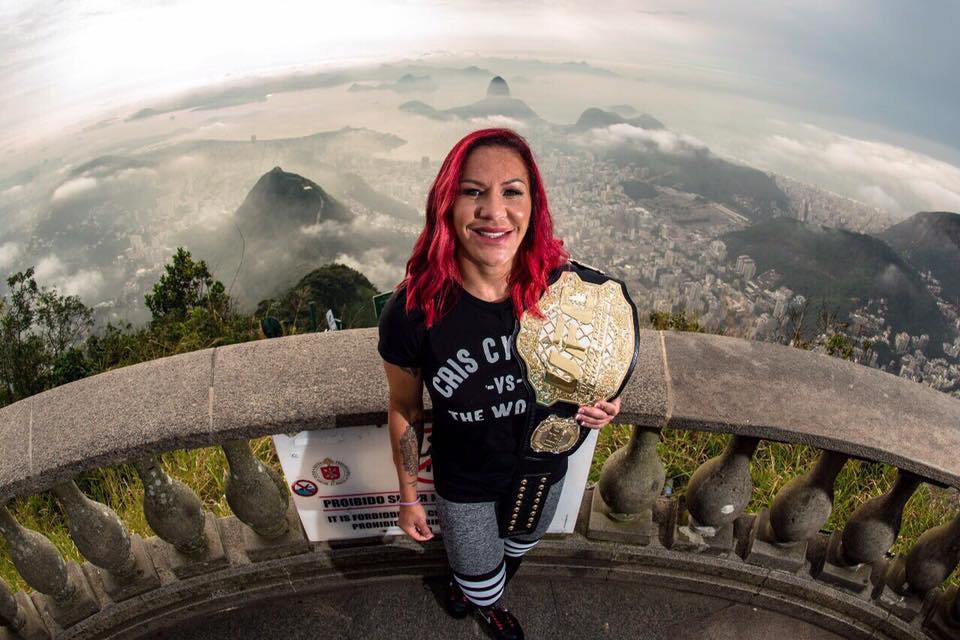 Check out these amazing pictures of UFC CHAMPION Cris Cyborg in BRASIL WITH THE BELT at the world famous Christ the redeemer statue in Brazil. With her victory over Tonya Evinger Cris Cyborg became the first Triple Crown female champion in Women's MMA History having won the Featherweight championships in Strikeforce, Invicta, and now the UFC. Currently on a 3 city media tour in Brazil Cris has been very busy!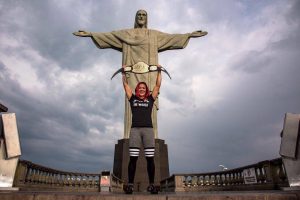 Arriving in Rio Interviews have included Cosmopolitan Magazine, a visit to Globosat and appearance on Sport TV, and Combate Shows- Sensei SporTV, Ana Hissa and Kyra Gracie, Fight Magazine, and Sport TV Giro.
Today in Sao Paulo Cris visited the Christ the Redeemer statue, and gave interviews with Globo TV before filming an appearance on Forca Do Querer Novela, the leading soap opera in Brazil. Cris will continue the media tour with interviews schedluled for Rolling Stone and Quem before an appearance on Atlas Horas. Meeting with UOL newsroom she will give an interview before joining ESPN W for a feature on their website.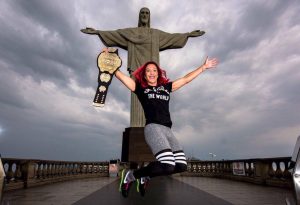 Finishing her media tour and Belt visit in her home town of Curitiba, Cris will visit the local children's cancer hospital. Cris will visit the Esporte Espectacular for Globo before returning back to the states!
Keep an eye out for the latest interviews, and videos from this recent media blitz in Brazil! #CYBORGNATION let the UFC know you are ready for #UFC219 #CYBORGvHOLM